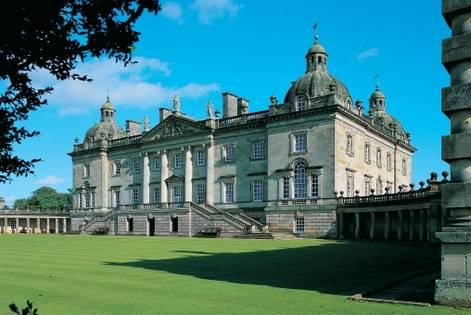 Last week the trustees of Mansion House, Biggleswade decided they did not want the event to take place on their site, despite contracts being signed off.
Glade can confirm the new site for 2011's event will be Houghton Hall in Norfolk.

Luckily Lord Cholmondeley who owns the estate at Houghton Hall and the surrounding estate has welcomed Glade and this is where the event will take place in 2011 and for the foreseeable future.

Glade organiser Ans had this to say about the situation:
"I have just got back to work having taken some time off to get married this last weekend to find that the proverbial has hit the fan. We lost our site last week. The trustees at the Mansion House decided that they didn't want the event after all, despite contracts and deposits paid. The new Glade team decided not to tell me so that it wouldn't ruin my big day and what they have done, amazingly, is manage to miraculously find another venue. The news that the team had found another site so quickly softened the blow."
Lord Cholmondeley added:
"We are delighted to be hosting The Glade Festival at Houghton Hall this summer. This is a new event for Houghton but something that we think will work well in the beautiful and historic Park. We welcome the new management team, who come highly recommended, we know are renowned in the industry and have an outstanding portfolio of events. We are excited to see what they do with The Glade, and look forward to working with them."
Artists such as Trentemoller, Drumcode, Slam, Krafty Kuts, Skrillex and many more acts have been confirmed to play at this years festival.
Alongside the five main stages; Glade, Overkill, Origin, InSpiral and the latest addition Beta. The Glade are pleased to announce a whole host of new, smaller venues named the 'Nanosystems', these will be scattered across the site adding an extra dimension to this years festival. Featuring a mix of music and off-the-wall entertainment and hosted by a selection of friends and family prepare to enter the Nanosystems.
Published on 20 May 2011 by Wayne Feltham