Upcoming Music Festivals UK Browse all
17 June - 20 June 2021

Nocturne is turning The Great Court at Blenheim Palace into a grand arena, as befits the birthplace of Sir Winston Churchill. They're inviting world-class acts, building a stage and putting out 10,000...

17 June - 20 June 2021

The Stoke Prior Space Port (or Sports and Country Club) in Bromsgrove, Worcestershire becomes home to the Sonic Rock Solstice for three days in June. The festival offers a space-themed line-up of prog...

17 June - 20 June 2021

As part of their huge worldwide renuion tour, emo rock legends My Chemical Romance will be returning to the UK to play two dates at the iconic Stadium MK. Expect a fast-paced, hands-in-the-air and sh...
Following a difficult start to 2021, Red Rooster Festival is hugely excited to be bringing back live music this Summer, by announcing the line-up for 27th-29th August 2021!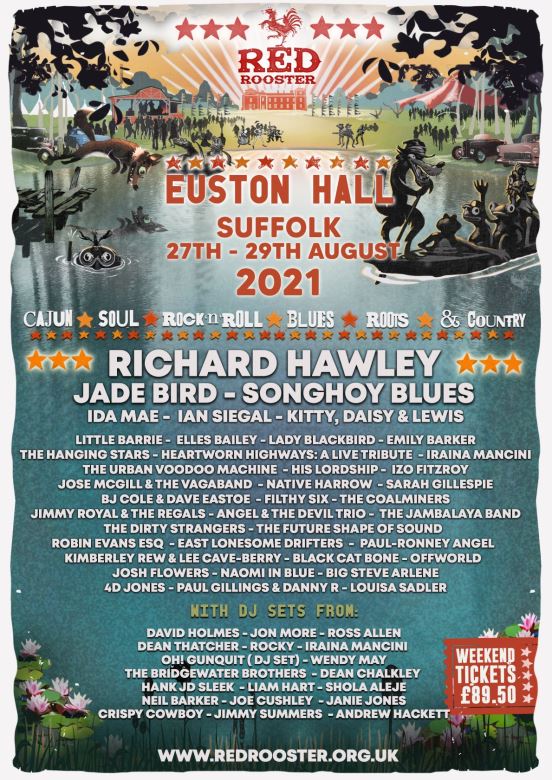 TRNSMT Festival have today announced that this year's event will take place 10th – 12th September 2021 at Glasgow Green, rescheduled from July

Nozstock Festival is set to take place in Herefordshire this July after unprecedented demand for tickets.
07 September 2020
Review by
Neil del Strother
Can an August bank holiday getaway be simultaneously a straightforward camping weekend and – shhh, keep it quiet under your psychedelic felt hat...
01 October 2019
Review by
ben@ukfestivalguides.com
HowTheLightGetsIn Hampstead Heath
09 September 2019
Review by
Neil del Strother
There is something gorgeously addictive about Into the Wild. It has the eccentric charm of a barmy great aunt who took far too much dodgy acid in her wayward youth.