Upcoming Music Festivals UK Browse all
1 March - 04 March 2018

The Swanage Blues Festival brings together an amazing collection of Blues Musicians, Fans and Friends for a weekend of Jams, Open Mics and Headline Performances that will have you coming back time aft...

2 March - 03 March 2018

The people behind Tramlines, brought a brand new multi-venue, one day event to Sheffield city centre in 2016, called Outlines Festival. The event is a very inclusive, inexpensive showcase of est...

2 March - 04 March 2018

WEE DUB FESTIVAL is back in the area! Scotland's biggest celebration of reggae, dub and sound system culture is back for another weekend packed with quality acts and top class vibes. All of the venue...
Set sail with Alfie Boe, Katherine Jenkins OBE, Wynne Evans, Ruthie Henshall, Julian Lloyd Webber & over 28 other performers for a festival of the performing arts at sea!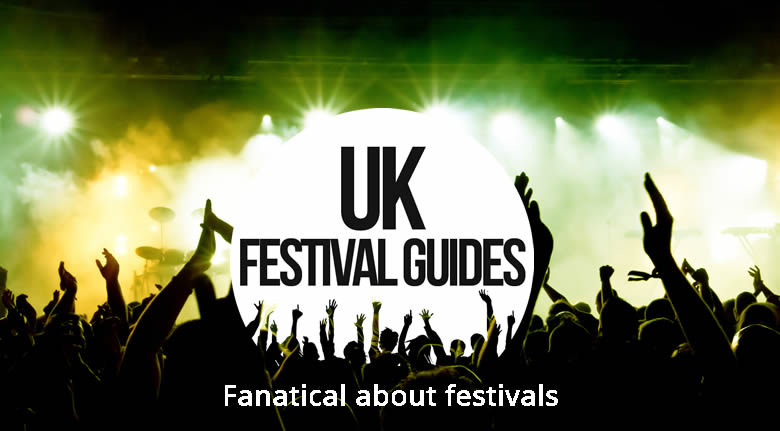 This summer Nozstock: The Hidden Valley celebrates its 20th anniversary, entering a small group of festivals who have reached two decades of creating magic each summer.

Pack your neon swimear and set sail with Tony Hadley, Kim Wilde, Sara Cox, Belinda Carlisle, ABC, Go West, Mike Read & so many more! Back To The 80's is the largest, retro music cruise at sea!
29 January 2018
Review by
Paul Jones
Leeds Festival is on a par with Reading Festival. It has an identical line-up after all. And a just as crazy cross section of punters. Both events are brilliant
27 January 2018
Review by
Keiran Dunne-Davidson and Dan Bunney
Field trip festival brings together some of the best names in DnB, house, techno and trance
27 January 2018
Review by
Keiran Dunne-Davidson (co reviewed by Dan Mush)
There was such a vast array of things to do at this event and best of all a good percentage of this was included in ticket price.