Upcoming Music Festivals UK Browse all
27 July - 29 July 2017

LeeFest was borne out of teenage rebellion, ingenuity and a desire to just make things happen. The festival rapidly grew in size and stature. Awesome people travelled from far and wide to contribute t...

27 July - 30 July 2017

Camp Bestival - the baby sister festival to the multi award winning Bestival is held at the beautiful setting of Lulworth Castle overlooking the magnificent Dorset coastline. This family fun festival ...

27 July - 30 July 2017

WOMAD - World of Music, Arts and Dance the internationally established Festival, which brings together artists from all over the globe. The central aim of the WOMAD festival is to celebrate the world'...
Often referred to as the UK's biggest indoor festival of "world music" the event covers a much broader and more eclectic range of music than that term implies and the organiser Jim McLaughlin believes that the term "local, national, international" describes it much better.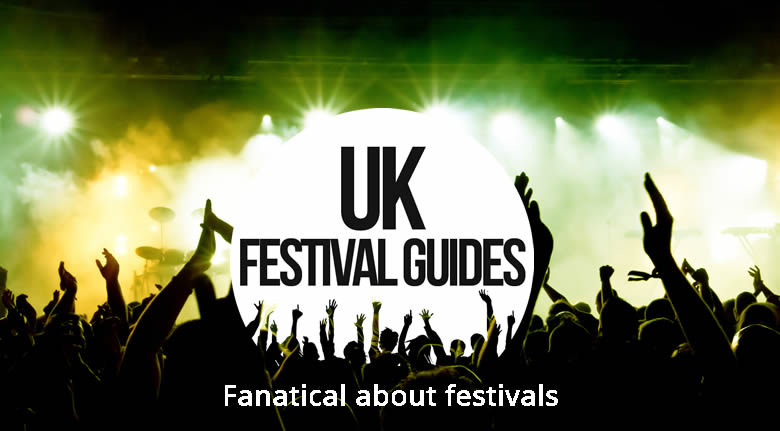 Today, In The Woods (ITW) Festival organisers announce, with great sadness, that due to personal circumstances the festival is cancelled this year.

Following a sun-drenched and sold out Wildfire Adventure Camp this June, dates have now been set for the fourth edition in 2018. Next year's event will move to Friday 31st August – Monday 3rd September.
12 July 2017
Review by
Helena Cochran
This independent festival comes from humble beginnings, as laid out in the personal story written in this years festival programme by organiser Josh.
11 July 2017
Review by
Neil del Strother
Is it possible to enjoy a jazz festival without liking jazz? Indeed it is, and believe me I know – I'm just back from Love Supreme and it was a hoot…
16 June 2017
Review by
Paul M. Jones
Download Festival - 2017 reviewed