Upcoming Music Festivals UK Browse all
19 September - 22 September 2019

Southdown Folk Festival is set is Bognor Regis in Sussex by the Sea each year at the end of September. The festival began in 2013 and it brings the best of British folk and roots acts to the country t...

20 September - 23 September 2019

Equinox Festival was launched in 2016 from the guys who brought Alchemy Festival to life and it is organised to run as close to the Autumn Equinox as possible. It takes place in Lincolnshire at a loca...

20 September - 22 September 2019

Party in the Park II is a special event that takes place in Dudley at Himley Hall. It was established and is run by the WV-loving Facebook group Dubs Collective.
A little slice of heaven in Devon, aptly named Wonder Fields promises a range of delectable delights, from roaming pixies to paddleboard yoga.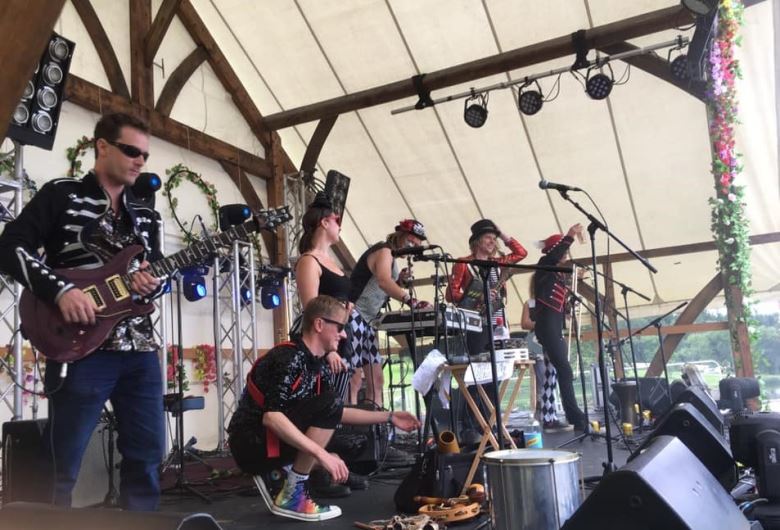 Gilles Peterson's new festival We Out Here have released a diverse line up with artists predominantly from the UK jazz and European club scene.

With over a month to go until Reading & Leeds Festivals 2019, taking place August Bank Holiday Weekend, excitement for the event is rising with the news that Reading Festival tickets have completely sold out!
09 September 2019
Review by
Neil del Strother
There is something gorgeously addictive about Into the Wild. It has the eccentric charm of a barmy great aunt who took far too much dodgy acid in her wayward youth.
09 September 2019
Review by
Neil del Strother
Byline and Curious Arts Festival 2019
02 September 2019
Review by
Keith Dennelly
Who says you can't have your cake and eat it?! This year Watchet festival was stuffing its face, basking in the hottest august bank holiday on record and oozing quality from every orifice.