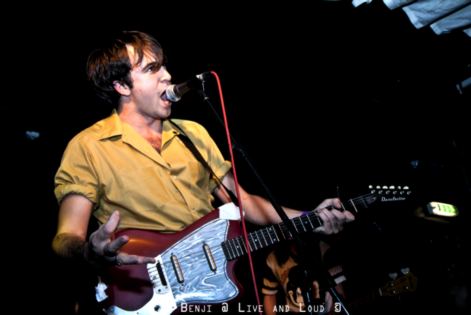 Example, The Vaccines, The Naked & Famous have been announced for the massive line up at The Great Escape Festival in Brighton
This years
Great Escape Festival
held in Brighton has announced yet more acts added to its huge line up of artists for this spectacular summer festival.
Example, The Vaccines, The Naked and Famous, YUCK, Gang Gang Dance, and Chad Valley join Friendly Fires, DJ Shadow, Sufjan Stevens, Katy B, The Joy Formidable and Warpaint and many more artists have been confirmed. Click for the line up so far
here
.
In keeping with his breakthrough album title Example definitely 'Won't Go Quietly' when he hits Brighton this May. His live show is nothing short of brilliant and you'll definitely hear new material at this show - rumours are bound that his third album is coming together and will be released early summer.
The Vaccines are set for monumental achievements in 2011, their records and live shows more than live up to the hype. Playing their big, woozy rock'n'roll takes some beating.
NME Radar Award winning The Naked and Famous smashed through in late 2010 and their debut LP 'Passive Me, Aggressive You' is set for release in March.
Coming over from New York, Gang Gang Dance are defined by their synthesized electronics and percussion, and distinctive vocal styles of singer Lizzi Bougatso.
For the third year running Relentless Energy Drink bring their outdoor daytime shows to The Great Escape. There's some really interesting talent on offer at this year's street gigs. The shows are secret until an hour before the performance.
The Great Escape Festival takes place in Brighton and has established itself as one of the leading events in Europe for showcasing new talent from around the world. With more than 350 artists performing across 34 venues over three days this festival is ram packed with a collective mix of music genre ranging from rock, Indie, Dubstep and Dance.
Published on 04 March 2011 by Wayne Feltham