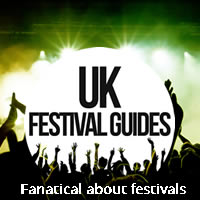 29 October - 31 October 2021
Tomorrow's Ghosts Festival returns to The Pavillion in Whitby, after a break due to Covid-19 restrictions, in 2021 with another dose of all things Gothic and alternative. A collection of the most cele...
Rock Pop Alt\Indie Bit Of Everything 80s 90s Family Friendly Disabled Access
12 November - 14 November 2021
The Shiiine On Weekender is a celebration of the 80s and 90s dance and indie Culture. Its a lifestyle for its followers. Formed in 2015, Shiiine On has seen headline performances from Happy Mondays, I...
Dance Alt\Indie Bit Of Everything 80s 90s Family Friendly Disabled Access