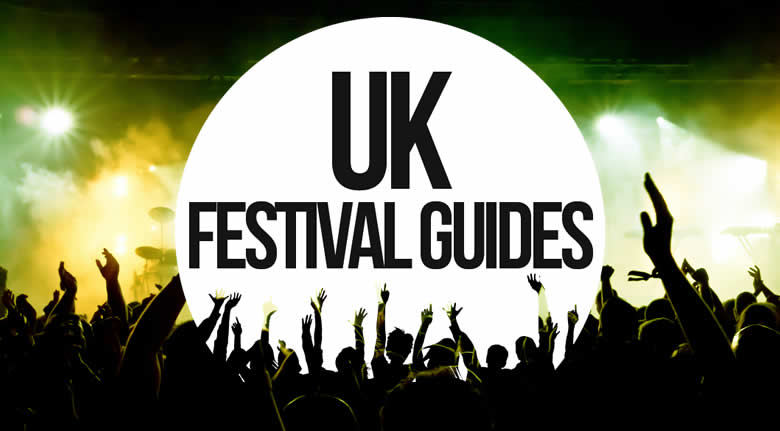 This is the first – and I'm confident it'll be the last – time I've walked into a music festival and immediately stumbled upon a cordon bleu chef teaching a bunch of yummy mummies (and a smattering of, I'm sure, equally yummy daddies and bored looking kids) how to cook perfect roast venison. Rock and roll eh?
It was tempting there and then to conclude that this John Lewis sponsored festival wholly reflects its leafy Blackheath middle class moneyed populace. And indeed in part it does…but only in part. Over the course of the weekend my initial cooking-demo induced doubts melted like perfectly cooked venison in my mouth, as it turns out OnBlackheath is an excellent little – well mid-sized with 22,000 approx attendees – festival. It's well organised, friendly, inclusive (not least to people of all ages, including a brilliant kids' area) and, most importantly, it delivered one of the best line ups I've ever seen at a festival of this size. The variety was especially impressive. It was a blast.
It was though very much a festival of two halves. The Saturday main stage line up was rather too tame for my tastes, too safe, too 'leafy Blackheath' as it's known in the trade, with headliners Travis rocking me to sleep and Steve Mason and Craig Charles aiding an involuntary afternoon nap. They appeared to appeal to many it must be said, but I like my festival acts a little more hardcore and, ideally, current.
There was though a hugely notable main stage Saturday exception – Kate Tempest was a tour de force, a magnificent ranting stream of poetic consciousness that I found utterly mesmerising. Brilliant…gobsmacking…go see her! Also notable, albeit less so, was Jesca Hoop on Stage 2, an interesting if somewhat low-key quirky antidote to the main stage's easy listening stuff.
Sunday was a different kettle of venison altogether. A much more mixed crowd pitched up – many more on-trend teenagers and twenty-somethings than on the Saturday – and a festival-familiar aroma of exotic cigarettes filled the air. There was so much brilliance to see and listen to that I found myself rushing back and forth from stage 1 to stage 2 to avoid missing anything. I didn't really give the tiny stage 3 a chance, I just didn't have time, but from in-haste passing listens there was some crowd pleasing stuff going on there.
Sunday's stage 2 line up was revelation. It started for me with Yonaka, a young high-energy band from Sussex. I particularly loved the strutting of the female lead singer and the old school posing of the striking long haired bass player. Best of all though they really meant it – and that's what makes a great performance for me. Then along came Idles…what can you say? Even the initial sound system problems added to the entertainment, with the anti-glamour lead singer moodily and silently pounding the stage for a good ten minutes, looking like he'd punch someone in the audience at any moment. Once on we were treated to a breathless set of pure punk-metal-esque aggression. Great stuff.
The highlight for me was the next act, My Baby. They're a weakness of mine, I don't know why but I love them. My friends don't see it, not one of them, so maybe I'm delusional, but their modern-hippy psychedelic wild ways hit the spot for me. They were fantastic…and Seasick Steve thought so too so it must be true – he mentioned them on the main stage during his usual, and for me very good but gone on a bit too long now, act.
Somehow I managed to rush from My Baby and negotiate my way very close to the front of the stage for the already-on Jake Bugg. He's great, but arguably his deadpan live set doesn't add much to his recordings. A shame as his material is brilliant. Seasick Steve was next and I stayed firmly where I was even though I know his act rather too well – there was no way I was going to lose my place for headliners The Libertines.
Ah, The Libertines! I absolutely loved them and the crowd loved them too. What a band; one of the best – if not the best – of their generation. They still seemed like they were going for it rather than performing a tribute act of themselves as is so often the case with bands that have been around for a while. Perhaps it's because they are so utterly dysfunctional? Who knows? Whatever it is they were fantastic and a fabulous finale for the festival.
What else? Well I should add that the size of the site for the festival is perfect, not too small but bijou enough for it always to feel lively and full. The variety of food stalls was also very good, if inevitably the usual suspects for a festival. The loos were reasonably fine too, which is always a major plus, and as there were urinals as well as the ubiquitous portaloos there was very little queuing for anyone.
The (minor) miracle? The forecast for the weekend was pretty dire, with plenty of rain supposedly falling on this leafy corner of London on both days, especially the Sunday. But as it happened the Gods were in a benign mood and we hardly had any rain at all – a couple of brief and very light showers was all we got, and they fell during the less exciting acts. It seems the Gods have musical taste.
Published on 18 September 2017 by Neil del Strother