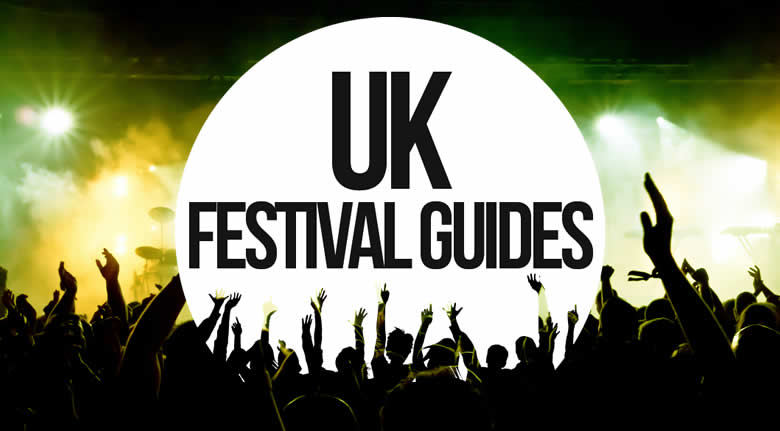 I have been coming to Cambridge Folk Festival every year of my life and with good reason too. This festival may offer the best selection of folk and roots music from around the world but it's not just about that. The people are mostly welcoming and unlike some folk festivals very open-minded. Every lover of all things folk wants to come here, and every player of all things folk wants to play here. It is the hottest event in the folk calendar.
While sticking to its roots Cambridge wonderfully adds a little bit of diversity to the line-up! This year alongside traditional folk I found Lucy Rose, the Levellers, Nick Mulvey, and most obviously Bombay Royale fusing Bollywood, fancy dress and surf music – it can be done, and they do it well!
First-timer Lucy Rose headlined Thursday night. With delicate but powerful vocals and brilliant arrangements Lucy has an intense sound, while at the same time having a songstress at its heart. I love her 'Like I Used To' record but it was a whole different experience live. I met with Lucy just before she took to the stage. We chatted about how she recorded her album in her parents' living room unsigned and not expecting it to do well, but she knew she had the songs and could not wait to be signed up; she had to release it herself. She told me she was excited to be headlining the night at such a prestigious festival and was really looking forward to seeing the crowd reaction. On stage, Lucy told a captivated crowd, "You are the best audience I've played to all year".
The truth about Cambridge is that you will never see a duff, off, or lazy set. Absolutely every act is quality and will raise the game for this discerning crowd. A case in point was The Levellers. I've seen them before and always had a great time, but they upped it for their Friday night set. Taking to the main stage to a heavy bass heartbeat, they exploded into 'Beautiful Day'. The crowd went wild and impressively, excitement levels stayed high for the whole of the set. At mid-point they played 'One Way'. Chadwick gave the tune new life singing it with style and swagger while Stephen rocked out on the Didgeridoo. This was real class and I've not seen a crowd quite like it at Cambridge. I spoke to Mark Chadwick earlier that day. He told me he would tone down his usual set a bit for the Cambridge vibe. I would say they got it spot on.
I camped at Coldham's Common campsite, where there was some great entertainment, from storytellers, willow-sculpture workshops, street theatre, and music. Free buses run almost continuously between the two sites but with everything going on at the campsite, you still feel like you're at the festival. In fact some of my favourite memories of Cambridge are coming back to the campsite to the late night open mic tent, run by the welcoming Terry from The Milkmaid Folk Club. The crowd is really encouraging and want to be entertained – I saw an exceptional spot from Leila Jane there and recommend you check her out.
It is busy and sometimes it can feel cramped in the main arena. But it feels safe and there are places to get away from the crowds. For families there's a free crèche where parents can leave the kids for an hour or two so they can chill out and enjoy some music. The site lends itself to being a great setting for kids, with a permanent playground and two outdoor paddling pools. The duck pond and stream gave welcome relief and fun for adults and children on this blistering weekend. In fact, let the kids splash in the stream while you spot the next big thing at The Den on its banks. This tented venue gives off a chilled vibe, with the audience sitting on cushions and carpets. The Den has open mic slots as well as programmed acts on the rise – last year I caught Jake Bugg there.
Just round from there, you find the internet café with reasonably priced drinks and great (read massive) cakes – enjoy these while taking in the sound of The Hub's youth music workshops with top acts like The Chair. Walk a few steps further and you stumble across The People's Front Room. Back again for a second year with intimate sets from the quirky house band collective in a cosy living room setting. Proving to be possibly the coolest hangout at Cambridge Folk Festival.
The Club Tent has a mix of known and new acts. You could find Larkin Poe, Blair Dunlop, Philip Henry and Hannah Martin here. The morning programme saw a MOJO interview with LAPD and workshops such as the guitar workshop with virtuoso Tommy Emmanuel. But because Cambridge is a great festival for aspiring artists, anyone can perform with 15 minute slots here too.
From the main stage this year I have to mention Sam Lee's inspirational set. His charisma will draw you in but the soul of his music will make you stay. His arrangements of songs he has collected on journeys around the UK are breathtaking and magical.
My festival finished with The Waterboys at the main stage and another class performance. Scott played all the favourites and was flawless, but exciting.
Another great year at Cambridge. The organisation is brilliant, from the stewards to the programming, to the loos, and right through to the security. The sound on every stage is exceptional. The acts are such good quality but also put in great effort into making each and every year work well. Not only can you enjoy great sets but you will find plenty of top names behind other activities at the festival. Bella Hardy programmes workshops at The Hub; Sam Lee programmes the acts at The Den. You won't be left wanting.
2014 is Cambridge Folk Festival's 50th year and I have a feeling it's going to be very special. My advice is to buy your tickets before the line-up is announced, as it's sure to sell out early.
Published on 30 July 2013 by Ned Mansfield