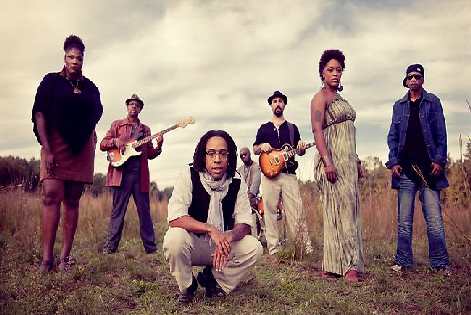 "Your boutique summer festival with soul" is here with an outstanding line-up. Taking place at the renowned Val de la Mare Reservoir on the 23rd of July at 12 noon until 11pm.
This summer's festival marks the 4th consecutive year that Grassroots has successfully been in action, pulling in international artists and launching new, up and coming bands.
This year the Grassroots Team have been working tirelessly to get a line up of artists with a high level of musical integrity, who created a name for themselves through their raw talent and natural ability to astound music lovers throughout.
Since wowing the crowds at Glastonbury last year and joining the top posse of artists at V festival 2010, by popular demand this years internationally acclaimed headliner is the Californian rhythm and blues sensation Seasick Steve, the biggest artist Grassroots has ever booked! Since his debut UK performance on the Jools Holland "Annual Hoot-Nanny Show" in 2006, he performed a live rendition of "Dog House Boogie" and shot to fame. He has been on a non-stop rollercoaster going on to play at Reading, Leeds festival for over 80,000 people and also playing the legendary Pyramid stage at Glastonbury festival. All tours in October 08 and January 09 were sold out and all performances at the Royal Albert Hall, The Edinburgh Queens Hall, the Apollo and London Hammersmith Apollo. In February 2010, Seasick Steve was nominated for a Brit Award in the category of International Solo Male Artist for the second consecutive year.
Following this astounding Headline act is the Number 2 slot, which we are thrilled to announce is Arrested Development. This group are renowned for their custom sound and innovative approach to Hip hop during the early 90's.
Published on 31 May 2011 by Wayne Feltham