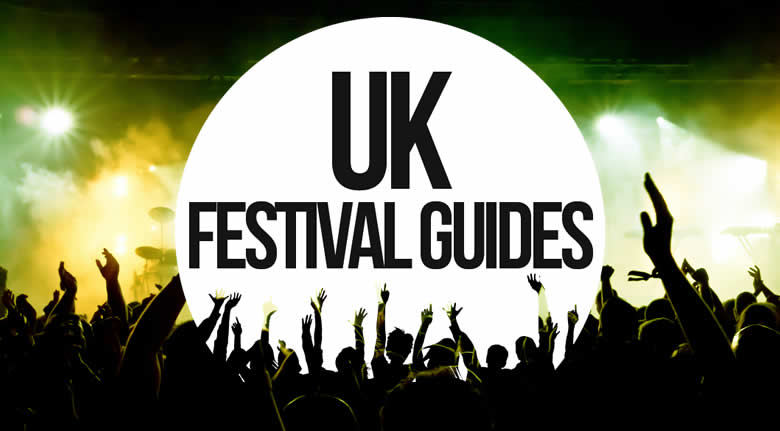 You can always count on Brits to defy the weather and put on a brave face on wintry summer days, and this spirit was out in full force at Ynot this year.
This attitude was the saviour of some disastrous site planning and security from the festivals new global owners, who seemed to pick a few holes in the very high standards set by the previous local independent owners. Who have evolved this festival over the past 12 years, attracting 120 people when it was first held over two days in 2005.
This lack of weather foresight caused the festival authorities to cancel Sunday without notice. But it was a thoroughly colourful affair and there was events to experience before the premature closure on Saturday night.
On Thursday, Feeder was the first of the big names on the main stage. They looked like they were loving it, which meant the crowd did too. Performing a mixture of eclectic and well-known hits.
Ynot has managed to keep hold of one of its brightest qualities, the showcase of breakthrough talent. So if you wanted a break from the main stage (or just wanted somewhere to take cover), you could go into one of the smaller tents for a dance - our favourite bands were 'Liberty Stage' 'Sheafs' and Emily Capel.
A DJ set from 'Clean Bandit' was required to keep everyone in high spirits, as the day 2 main stage headline 'The Vaccines' were cancelled due to the bad weather. There was plenty of life left under the canvas in the Quarry, 'Frank Turner' and 'Jaguar skills' were thrilled to be there, and everyone in the crowd felt the same.
On Saturday, all main stage were brought forward in attempt to swerve further bad weather. Everyone under the age of 23 came together for 'Declan McKenna', who made a brilliant overall performance. 'The Slaves' brought the grit and spirit too. So the main stage was set for the local hero 'Jake Bugg' who has played at smaller stages at the festival in previous years.
The Charismatic front man 'Kelly Jones' lead the 'Stereophics' through a stunning 3 hour set and fireworks encore. DJ turned Hollywood actor Idris Elba played his EDM set that has earned rave reviews from his east end upbringing to the white isle of Ibiza. Unknown to everyone was knowledge that this was the end, as festival goers awoke on Sunday to news that the rest of festival had been cancelled.
In Summary, it was short, sweet and very muddy!
Published on 01 August 2017 by Ben Brand