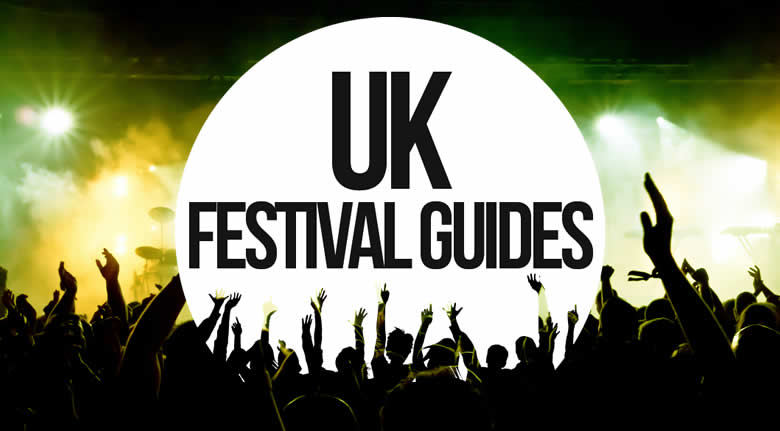 If your'e wondering about wandering about fields of wonder....
Once upon a time in a South Western tavern, 2 siblings, Nick and Alice De Haan and a group of friends came up with an idea for a festival aimed at bringing people of all age groups together, inspiring people to share experiences and ideas and encouraging freedom and playfulness. A safe place where people could flourish, maybe take away an uplifting experience or 2 and importantly a festival with just the right balance of old and young, of energy and relaxation. A festival that would hopefully be an intimate/personal and beautiful experience for people from all walks of life and with all different tastes.
Described by Nick as a real labour of love the event, now in its third year has more than quadrupled in size from 350 people in the first year to nearly 1000 in the second and just under 2000 this year and had just teamed up with the Wave project which helps people with anxiety / depression issues through surfing. So has the festival achieved what it set out to do and what would it be like now its reached this size.
Arriving at the festival we quickly got through the 3 security checkpoints, manned by ESA security and the box office, where staff were working hard to keep the lines moving at good pace. Wristbands sorted we headed through a beautiful woodland pathway alongside flambouyantly dressed characters and giggling children. We eventually came to the campsite and selected a spot. Our neighbours were a group called the roustabouts, playing main stage on the saturday. And a fine group of people they were, helping us patch up our tents and teaching me some fire staff.
Finally set up and ready to go, our first stop was to be the publication office (after a quick pause to check out the Groove Om yoga disco in the Hurly Burly - looked fun) to meet Michelle, the publication manager, who after a brief natter gave us a tour of the site. The layout was really good. Four stages (5 including the fire engine - more later) each showcasing an ecclectic mix of music of all different styles and from all round the globe. Plus, in the case of the Hurly Burly and the Shire tavern (also the bar), some extra activities and other acts performing beat poetry, spoken word readings and the likes. 3 of these stages were in the main field and the dance stage (Enchanted Forest) was only a short distance away. There was an obvious entrance to this arena by the main entry point to the event, however as Michelle pointed out to me, tucked amongst the stalls was a secret entrance, through a tunnel of brilliantly colourful velvet drapes. An excellent touch!! The main camping was a mere 5 minute walk from anywhere in the event. Family camping was only next door but was tucked away just enough to allow for families with younger kids to get that bit of peace and quiet they required away from the raucous debauchery going on all around. Just at the bottom of the family campsite was Never Never Land, the kids area, where a group of pixies were playing host to a variety of youngsters through the weekend and providing a wide range of activities for them. There was also a glamping area with lovely tipi tents complete with comfy beds, etc. 'Well worth it, in fact more than worth it!' according to some folks who had one for the family. Back through the wooded patheway to the entance the live in vehicle area was a bit more of a walk but still not so far as to be a nuisance.
The air around Great Fulford seemed to be filled with some kind of magical buzz. The vibe of the event is hard to put to words but was a seemless combination of charismatic tranquillity and vibrant partying. Quite unique to Wonderfields and really really nice. The ability to take your own alcohol to the main arenas was much appreciated. On the campsite, during one trip back we found friends from previous events so I stopped for half an hour to catch up and hear there thoughts on the opening day. 'Spectacular', 'awe inspring' and 'gurt lush' were amongst the all round positive comments made here.
Friday played host to the Bristols Best takeover in the Enchanted forest. A collaberation of the finest dance acts Bristol has to offer. Featuring Neverlution, Born on road, Fat stash, 24 hour Garage girls, Bristek, Rumble in the jungle and Gorilla Tactics. and hosted by 12:34 productions. Amongst the acts to play here the most notable sets came from Thomas the skank engine, Shosh & Wamjam, Selecta J-man and Skratch Bandikoot. Finished up in true Bristol style by Subcriminal b2b Monroller b2b Pull up collective ft Apprentice MC. Epic, Truly epic!
The Wonderland stage didnt open until Saturday but in its place (or rather right next to it) was the fire engine, a truly unique sound system by the name of Hyrlte. An old school engine converted to hold a speaker rig and complete with built in DJ booth. I can't honestly say i've seen anything quite like this. I was instantly in love, dancing my heart out and taking in some of the inspirational words of Dickie Nutter and Joey Man to the sounds of Dutty Dan, Hannibal Selecta, 3pZero (Micro-Rave) and finally Miss Mayhem and 'Will' b2b. Sadly Nick Terrific (creator of Junior Jungle - Jungle for the younger generation) was unable to attend. It was during the final set that I had the highlight of my festival, getting to join the guys in the engine for the last hour. Amazing experience. Superb ending to the friday night.
Saturday, midday and we awoke, feeling rejuvinated and semi primed for round 2. We took full advantage of the shower facilities that were pretty much next to our tents. It was lush to be able to have a hot shower in a clean space for a very reasonable price. Glad we did this now as by the sunday these showers had been taped up and were out of use. Then off to find some tasty fodda.
The selection of food on offer at Wonderfields was damn right impressive. It didnt matter what your tastes, there was something to fit the bill and in my own case I felt totally spoilt for choice. From burger theory (the best burgers available anywhere, ever - creative genius in a bun) to Open sesame ( a culinary treat for all the senses - persian style) and all in between if you were a foody you would have just found heaven in a festival. (Also on the sunday the organisers threw 2 morrocan style feasts, consisting of 3 courses of the finest foods and all for the price of £27.50 (Again not something either we attended but looking back and speaking with people who had been there it seems we may have missed out on something amazeballs).
2pm wonderland stage, food and drink in hand, ready to see our fellow campers perform. The Roustabouts, straight out of falmouth are a gypsy caberet collective, consisting of a 12 piece band complete with hoopers, staff artists, pois, etc. I guess you could say they were kinda like slamboree but less circus more gypsy. Needless to say they put on some show. Definately a group to watch out for in the future. Following them Forest Of Fools took to the stage. They bring an interesting fusion of the old and the new, mixing old english shantys into 180+ bpm jump up and all on traditional instruments. Verrrry interesting idea and pulled off extraordinarily well. Then Midnight Zu, who combine elements of funk soul and electronica incredibly well. The whole was a whirlwind of colourful characters, happy, gleeful shouting, and good conversation, punctuated by some brilliant musical talents.
There was such a vast array of things to do at this event and best of all a good percentage of this was included in ticket price. China smash (breaking plates for charity) was a blast, there wee swing boats, I got to try my hand at archery and fencing, for no extra cost, had a dabble at slacklining (not as easy as one may think), again at no extra cost. Up in the soul garden where you could get a massage or do some yoga. Here I found all kinds of wonderful people with wonderful ideas. There was All To Love Yoga - dedicated to spreading love through oneness and harmony to build an abundant sustainable world and help people to live fearless and free. Amba Yoga who provided indian fairytale yoga sessions and Zen Again Holisitics who offered tailor made therapies combining crystal healing, massage, nutrition and aromatherapy. Also in the soul garden was Kernow Springs. These incredible wood fired, hand crafted, 100% elecrtricity free hot tubs were available to rent for 2 hour intervals for groups of up to 6 people and inclusive of a bottle of prosecco. All for a small price. Just up from these tubs were some huge 2 person hammocks for anyone whowanted to chill out in the summer rays and soak int he atmosphere.
And for the kids an excellent assortment of activities to keep all smiling and amused. Seemingly the children had more fun than we did (hard to believe but apparently true). There was a dragon hunt where kids had to follow clues to cure the illustrious dragons grumpiness, there were pirate flag making workshops, science workshops off all different forms, suitable for all different ages groups, bubble painting, fairy tale readings, dusk bat walks, rocket building / launching and a make your own juggling balls workshop to name a few. Also my personal favourite, the seed bombs. Here they got the kids to make bombs full of flower seeds and chuck them into the grass so after the event wild flowers would spring into life. A truly superb idea that the kids loved and nature will love also.
And so it came to the headline act of Saturday night, Sub Motion Orchestra. Totally unique, their music is a balance of soft and heavy, dense yet open and really atmospheric. The low bass vibrations literally shaking the hillside, overtoned with trumpets and keyboards and a kind of celestial feel to it thanks to the skills of producer Ruckspin. All topped of with the astoundingly beautiful voice of Ruby Wood. We were actually gobsmacked how good this set was, entranced the whole way through and saddened when it ended, although musically speaking we were spoilt for choice. Exposure (drum n bass in ya face!), followed by DJ Sensible (glitch hop / ghetto funk badass) in the Hurly Burly and A-skillz, Danny Wav and Phibes tearing the decks up through the Void system in the enchanted forest. The Shire tavern had a takeover from YOGOCOP records. By 2:30 I was dead on my feet. We headed back to our tents for some much needed rest. The magic was still hovering in the air of Great Fulford, tranquil now the music had stopped yet still humming with life and positivity. You could feel expectation in the air as well. Some of the best acts were still to come.....
Sunday.... well musically speaking this was, in our opinion, the best day. Quite a few big names popping up today! We kicked off with Dephicit and Summer bright in the forest. I love this duo, Dephicits funky, basslines and technical deck work combining harmoniously with Summers wicked saxophone skills to produce bouncy, happy music that you cannot help but bop to. A quick trip past the Hurly Burly to see the giant twister tournament and back to the forest to check out the Denture Disco. Accompanied by a large set of laser eyed nashers around the decks, these guys brought quite a party to the forest. Blasting out well known tracks at high tempo for 3 solid hours and causing quite a stir. We didn't hang around for the full show though as there was so much more to see.
Phat Bollard, the 5 piece Cornish busking band hyping the crowd into a frenzy with their nuanced songs and great stage presence. After them, Afriqoui and their uk dance club friendly African sounds played with live instruments. An intriguing fusion that definately went down well here. Biere De Lux dropped some bangers in the Hurly Burly before, at 8:30pm, Outluke took to the decks. He descibes his music as a journey through space and genres and thats exactly what it was. I couldnt catagorise the music if I tried. His remix of doctor stands out in my mind as the best drop from his set. Spacey indeed.
Electic Swing Circus blazed up the Wonderland stage at around 9pm. An amazing show with the crowd going wild and another great performance from Gentlemans Dub Club to close the main stage of the evening. Meanwhile Father Funk amongst others played in the woods as part of the Tremor all stars takeover. Smashed it. Second to last in the woods was Slamboree sound system. These guys need no introductions having headlined events again and again in recent years and they came to Wonderfields in all their glory. And what glory it is. Captivating, riveting and full of energy this was a perfect set up for the festivals grand finale... Ed Solo b2b Benny Page. The ultimate finish to a bedazzling weekend. 2 full hours of wall to wall jungle / dnb goodness, from 2 of the hottest names in the scene. The now exhausted ravers finding gathering their remaining energy for one final skank. And then it was over... 2pm, a surge of joyous people heading back to their camps, still buzzing over the happenings of the weekend. Serenty slowly returned to the estate. A quick rest was needed by all ready for the pack down in the morning.
So, in conclusion, an all round lovely event. Eccentric, flamboyant and full of energy. Child safe despite being as heavy as some over 18 events. Friendly, helpful staff, good facilities, a line up that far outweighs the cost (From £59 +), proferssional and approachable security. Clear, well set up sound systems. A true sensory delight, Nick and Alice should be proud of what they have achieved here.
Wonderfields has firmly secured its place in my list of favourite events. But what makes it so special? The range of activities available? Much, much more than at similar sized events. The attention to detail? The vibe? Well, all of this yes, but for me what really made it was the little things, like the return of my glasses lost at main stage and found because of a kind, helpful light technicion, my friends baby getting taken on main stage for a dance with Town of Cats, the help of the festival crew on the Monday morning to get my lift home sorted, my phone charged and allowing me to keep my stuff in my tent until that lift arrived at around 4pm. And of course the looks of joy on every face in the place, no matter what age or gender. I am super happy I came to Wonderfields and I will 100% be returning next year to see what Nick and Alice do next. Super early bird tickets are already on sale. Hope to see everyone there.
Special mentions / thanks go to Tina and Alex for there car park management skills, The Roustabouuts for being excellent campsite family, Debbie Trubble, Chloe Pottinger and the rest of the hooping crew for being all round awesome, the guys who shared afternoon cream tea with us, Shibui cafe for the aid on Monday morning, Michelle, Stevie and all the staff for being so accomodating, Archie and the boys from the photobomb for the fancy dress giggles, of course to Dickie, Joey, Hannah and Hyrlte for one of the most inspirational and blissful moments of my life and last but not least to Bethan Irvine for taking care of my womble. Until next year folks.......
Published on 27 January 2018 by Keiran Dunne-Davidson (co reviewed by Dan Mush)