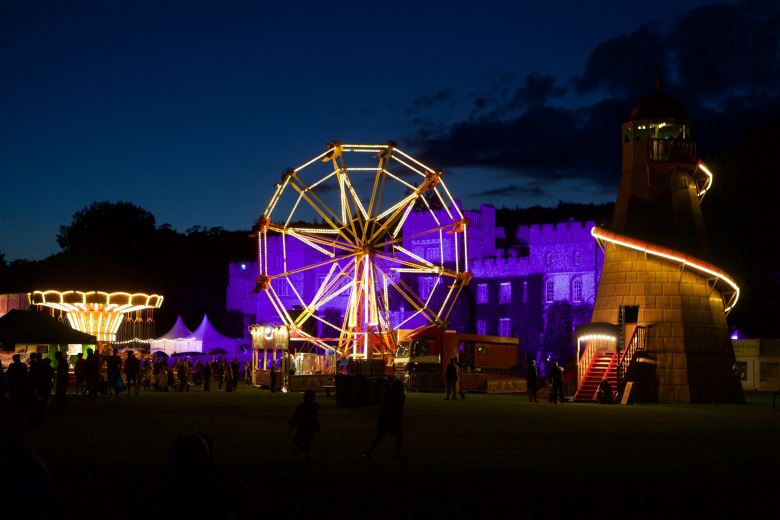 Nestled at the foot of the South Downs, West Dean Gardens in West Sussex is home to breath-taking gardens and a magical backdrop which plays host to the one of a kind West Dean Chilli Fiesta.
For lovers of all things hot this festival is a must on the years calendar. With an innumerable number of stalls and entertainment it provides every chilli head the dream outing.
This year's fiesta like others was simply fantastic, despite the un timely end to the British summer and rain it did not stop the crowd and all those attending having a great time. We started our journey into the event sampling some of the many hot sauces on offer, in fact you can try as hot as you are brave enough to try with myself at times being to brave and paying the price.
From then we took a slow walk around the spectacular gardens and orchard, which alone are reason enough to come. There is a myriad of apple trees, and vast green houses to keep even a horticulturalist entertained for hours if not days and coming back year after year. Through the small rainy spells, we took haven and time to enjoy a picnic in some of the small huts and shelters along the route of the gardens.
Back to the main event itself fed and watered a huge percussion display began which had the slightly soggy crowd motivated and tapping along in a huge arc around them, after which the children were involved and invited to join in and learn themselves - ear plugs provided.
By now though my senses were craving some more heat so it was back to sampling some more of the good stuff via some of the other hot sauce stalls before giving into the children's calls to head to the fun fair where we watched them spin round on the carousel at a nauseating speed but much to their delight.
Finally, slowly walking back to the main stage we went to listen to some of the entertainment on offer, best described as an eclectic mix of world music. Sitting on a giant hay bale we sat back with a fresh pint of local ale as the sun at last decided to join us at 5 o'clock. We are not sure where or how but the day had slipped away unnoticed - perhaps due to a state of chilli delirium or more likely to the fact there was simply so much to do and enjoy.
All in we couldn't recommend the Chilli Fiesta more highly. Weather you really do like your food hot or not there is something for everyone, be it the gardens, the array of stalls, the music the authentic traditional funfair - I could go on. So, if you missed out this year make sure you add The West Dean Chilli Fiesta to your 2019 calendar.
Published on 15 August 2018 by Ben Robinson