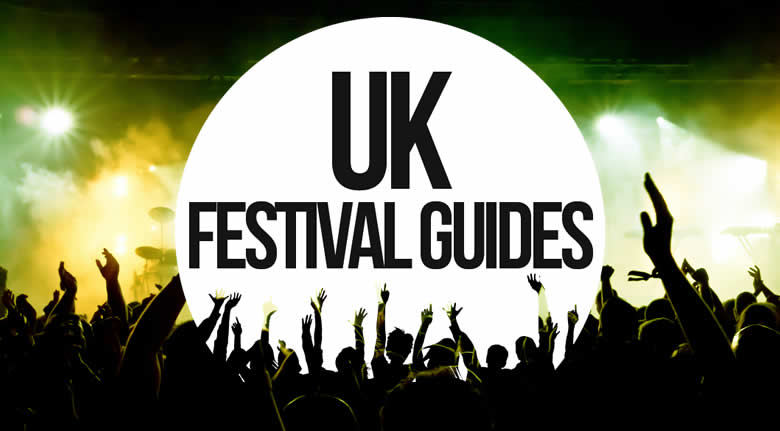 Friday night and the fun kicked off with Dr and the Medics, probably not a real doctor, but one who certainly knows a thing or two about the healing power of laughter, and although they are something of a one hit wonder, they never fail to put on a great show live. I don't think anyone was not surprised at how entertaining this band were.
70s-tastic, drape suited, crepe booted, chart topping, faux rock and roll royalty was next on the agenda in the form of Showaddywaddy. With 16 top 30 hits under their belt there was no shortage of party favourites to step the fun up another gear, looking great and working together tighter than john Prescott's braces it was clear that Watchet had gone for total entertainment this year.
Last band on Friday were the Neville staple band, originally a member of British Ska pioneers "The Specials", he left to form "the Fun boy 3" with Terry Hall and Lynval Golding and following on with collaborations and critically acclaimed solo albums, so I think with credentials like that, this man deserves a headline spot!
With the emphasis on pumping the audience to dance themselves into a exhausted heap, by midnight the festival ground that had been host to good a few thousand people was now more a like a ghost town, eerily quiet, as most people had slunk off to their tents to bed down for the night out of the winds that were starting to whip inland from the sea a few hundred yards away.
The only place left to go at this time of night for a brandy infused cup of hot cocoa before bed was, as usual, the something else tea tent. Aside from being the only opportunity to get a late bevy, you get weird combo cakes (probably garlic and melon, you know the type of thing), sing-a-longs, and a boat load of friendly abuse if you're accepted, this is Watchet's Shangri-La. In all seriousness, this place is a bit weird at times, but it's as close to the dirty festival scene as you'll get at a family event like Watchet, and this festival definitely wouldn't be the same without it.
Another thing about this festival that makes it so special is that you see the same people year on year, not only the regular punters, but the people working here too, the security, the production staff, the guys on the gate and the people manning the camping areas, and probably for this reason, from an outsiders view, this place seems to run like clockwork, very friendly clockwork.
Saturdays line up on the main stage started with one of my favourites and a Watchet regular "Bemis", these guys have played on pretty much every stage here over the years and their music just seems to get slicker and sweeter every time I see them, a real treat to be coming to my Saturday senses to.
Following the countless swift halves of golden buzzard every time I passed the Cotleigh bar tent and an embarrassing amount of steak and stilton pasties from the Cornish pasty company across the weekend, the dash between stages was probably some good exercise, and there was certainly some dashing to be done on Saturday, with "the Boothill all-stars", "the Bar steward sons of Val Doonican", "Leatherat" and "the Rocker covers" on the udder stage, competing with "R.S.V.P", "the Skints" and "the Hoosiers on the main stage and Gaz Brookfield in the tea tent. But the Skints and the Hoosiers were, for me, both triumphant, not just because I had lost the capacity to run back and forth, but because they were both truly magnificent, professional bands with clinical standards and above all catchy original tunes.
This may sound a bit of a petty issue to be discussing, but anyone who has spent three or more days at a festival will know how disappointing it is to find an inadequate supply of clean toilets, I've been to plenty of places this year that offer an unashamedly pre Roman level of sanitation, some bad enough to make a student run for cover, but not here, even with my bordering on OCD toilet standards I didn't see anything that was remotely bile inducing.
In the past I'm sure ive seen a choir at the main stage first thing on a Sunday morning here? But this year "The Dark town Strutters" arrived, you've probably guessed from the name that this was a shady, malevolent bunch, with a Tom Waites style perversion for the seedy side of life, but you'd be wrong, this was a bunch of good time jazz musicians whose collective age apparently totalled over 700 years and who's catch phrase was "book us while we're still alive", the music was soothing, good fun and delivered with firmly tongue in cheek on stage banter, brilliant start to a Sunday, nuff said.
Sunday was also fancy dress day with the theme being cartoon characters, there was an excellent turn out and prizes for the best costumes which was great fun, though I'm sure the gathering of participants was still growing long after the competition had finished, some thing was telling me there were a lot of late risers Sunday!
The rest of the Sunday line up was much like the Saturday, with lots of hurried crowds not wanting to miss any of the action. The Nameless girl returned after a successful gig last year, this outfit are tipped to go far and certainly showed at Watchet that they are worth watching out for, they also don't drink John Smiths, which was handy, cos I do, cheers guys!
As is always the way at any decent festival, there was more here to see than was practically possible, but a storming set from the "Outcast band" and a maximum decibel rendition of "jump around" orchestrated by Sunday compere Jon had most of the crowd gathered at the front of the stage bouncing and ready for the original boy band, Watchet regulars and cider loving Somerset Sinatra's "The Wurzels", it really is unbelievable to see the reaction from the crowd when they casually saunter out on stage and deliver what has become the benchmark for any live sing along comedy band.
The udder stage was certainly putting up a good fight for the Sunday night crowd with "the Ten pound suit band", "Company B" and "the adventures of", but the main stage had a few last dirty tricks up its sleeve in the form of festival heavy weights "3 Daft Monkeys" and reggae/techno rockers, the mighty, mighty "Dreadzone".
Dreadzone had the audience eating off their boots, with front man Spee using his cane to emphasise and gesticulate his words like a demented army Sergeant, the sound was incredible, no one wanted, or probably dared to leave before it was all done.
I have to admit, being a bit of an old folkie at heart, I wouldn't have thought I'd have been sucked into this band the way I was, but it was total quality and an amazing band to finish Watchet 2013.
I have been to so many great festivals this summer, seen so many fantastic bands, met many people and made new friends also making some fascinating musical discoveries along the way and ive loved every minute of it, but hand on heart, this weekend has been the most fun I have had so far this year.
Watchet doesn't have the ability to compete for the big guns, it has a miniscule capacity by comparison to many and big guns cost big bucks. The weekend tickets are a very reasonable 50 quid, and for that price I think you are getting proper value for money.
Great festival, I'll be back next year come hell or… high winds!
Published on 28 August 2013 by insomniac jack