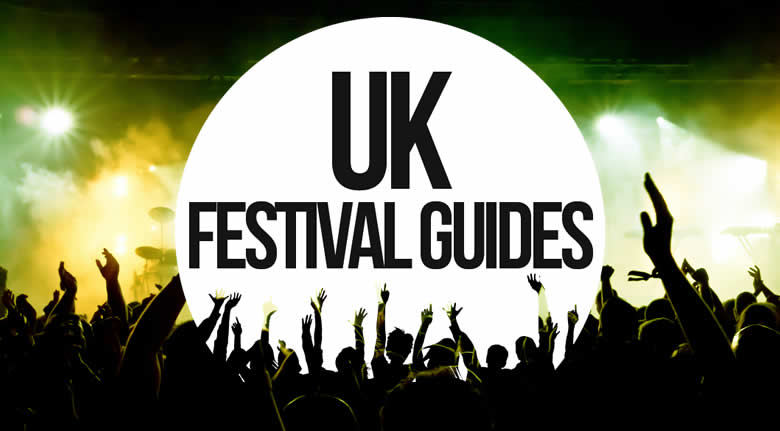 This year's theme – The Land That Noz Forgot - was a prehistoric success. I mean, who doesn't like dinosaurs? Children, teens, and farmer's wives alike boogied in leopard-print Flintstones outfits alongside a 20 foot high caveman and his pet dinosaur. The sizzling afternoon sun (we won't mention the showers) combined with world-class acts and a altogether unique festival vibe provided the backdrop for a weekend of fun that people of all ages and interests could enjoy immensely. This family-run, family-friendly festival never fails to be utterly delightful in every way– appeasing all the senses at once (some Nozstock goer's even find themselves keeling over with excitement – or maybe that's the Herefordshire cider.) Those in the right place at the right time even had the privilege to witness Mr Nosworthy, the Nozstock farmer himself don a nipple-revealing caveman outfit on Saturday afternoon much to the Creative Director (aka his daughter) Ella Nosworthy's horror!
Now in its 15th year, Nozstock is bigger and better than ever. Unlike other festivals it doesn't compromise on the vibe by maintaining that small handmade festival feeling year after year. Quirky art installations and signs were all around site saying such funny made up quotes as "Nozstock is a way of life" "I licked your wristband" and "No wasps allowed" to get everybody giggling.
Headlining on the Friday night was the iconic New York band of musical mobsters, the Fun Lovin' Criminals who played such classics as Scooby Snacks and, fittingly, Friday Night. The fact that such a small festival is able to draw big headliners such as these guys is darn right impressive. Following was everybody's favourite badly-behaved radio DJ and former Robot Wars presenter, Craig Charles, with his Funk and Soul Show on the Garden Stage. Charles was looking rather jolly as he played his set; the vibes and music were phenomenal as party people got their wellies out to have a stomp.
Other musical acts particularly enjoyed were Andy C, who seems to pop by every year; The Skints, reggae/dub newcomers and technical jedi James Zabiela. There was plenty of music going on well into the night to quench the thirsts of late night party people as well as lovely acoustic acts such as Beth Prior and talented comic relief the Gentleman Rhymer Mr B in the day time with which to ease the hangover.
Saturday was loads of fun for all and sundry. Taking a stroll across the bridge and over into The Dingle led to kid's activities such as 'caveman games' and other prehistoric entertainments. Some parents' became so engrossed with the games themselves that the over-excitement consequently led to them losing their inhibitions and wearing that glittery Dolly Parton wig or Madonna bra with their bathing suit after all (and that was only the Dads!) The festival became a whimsical utopia of fun workshops, meandering around stalls and cafes all with the sounds of much loved bands and DJs wafting past. Nozstock is definitely a child-friendly festival with everything from DJ workshops for teens to bottle-warming facilities for babies (or possibly red wine for Mums if you ask nicely). A young man's description of it when interviewed for Nozstock's official 2014 video was "Excellent, brilliant. Excellent, brilliant." "Hurrah!" say festival-loving parents far and wide.
Many felt it was a shame that people weren't allowed to take alcohol into the arena. It meant many spent long stints up at their camps getting suitably sozzled before making it down the hill resulting in a hefty amount of bands and DJs being missed and a sense of money-wasted after forking out for tickets. However most did understand given the size of the festival. A few cans by the bandstand wouldn't hurt though, surely.
Saturday evening got into full swing with the incredible Molotov Jukebox. Singer and part-time Game of Thrones Star Natalia Tena got the whole crowd grooving with their eclectic sound. Unfortunately the much looked-forward-to Roots Manuva set was a bit of a lacklustre affair. The artist didn't seem like he was particularly bothered about being there which was a disappointment to those who thought Roots was going to be their weekend highlight.
Away from the mainstage the Swing Kong tent hosted by the Electic Swing Ballroom was utterly excellent fun and one of the best places to be at the festival. Dancers danced like it was going out of fashion to a showcase of different style of electro-swing and the hosts wore very exciting suits. DJs heard were Phat Tony, Jitterbug, Ed Tipton, Mr Bliss and Sketch who all lived up to expectations.
The Velveteen Valley cabaret hosted some top notch burlesque stars and circus acts. Ophelia Bits, host of ArtWank got crowds cringing wither her tittilating show, sassy drag queen Miss Cairo shook her stuff on Saturday night and Amber Rosia took a break from performing at film premieres and modelling fetish gear in Las Vegas to pop down to the Hidden Valley. Next door the Bantam of the Opera and Laughing Stock held some excellent theatre and comedy such as O'Shea and O'Gaukroger, Josh Widdicombe and Cardinal Burns. The cabaret and comedy tents are proof that Nozstock is a bonafide contemporary and performing arts event as well as just a music festival.
Nozstock is fast becoming a fool proof choice for those who enjoy the variety of music and activities at larger festivals but love the small festival vibe. It's a perfect place for those friendship groups where everybody has different interests as there will undoubtedly be something for everyone; ditto with families. Because there's such a wide range of entertainments alongside a unanimous 'up-for-anything-as-long-as-it's-fun' vibe from everyone attending it results in you not only seeing some of your favourite bands but discovering some things you never knew you liked as well. Whether you can go home and tell your Mum about your new discoveries is another matter entirely…
And as for next year… What theme will the Nosworthy entrepreneurs think up next? Surely it can't be better than dinosaurs... Or can it? Roll on Nozstock 2015!
Written and Reviewed by Shanna Jones
Published on 11 September 2014 by Shoshanna Jones