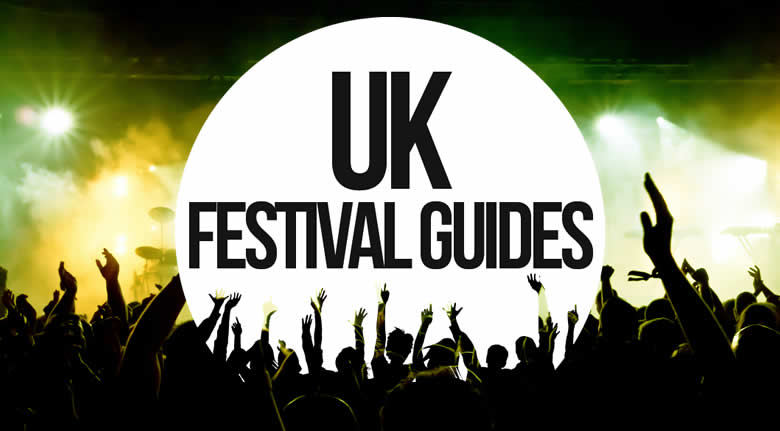 In a few short years Looe music festival has quickly become a hot ticket on the UKs festival calendar offering big names at the right price and in a genuinely unique environment, but If you're a festival go-er, who is used to the sat in a field approach then you may get quite a shock when you get to Looe.
The weather this year was absolutely perfect for an event spread out across one of the most quintessentially English coastal locations you could imagine. With trawlers arriving back into the harbour at first light, besieged by seagulls looking for an early breakfast, back street cafes putting out their furniture and the gentle breeze slicing up the estuary, this is the sound of Looe waking up to a beautiful weekend for a festival.
The official music program kicked off Friday afternoon with the Huckleberry Finns on the main stage, but there was a performance by Local favourites Company B on the Thursday night, which was free, and got the early arrivals and town's folk in the mood for what was to come.
As people began to arrive in bulk after work on Friday and queues started to back up around the wrist band exchange, it was pretty obvious this was going to be a busy weekend, possibly more so than the organisers had anticipated.
The Harbour Marquee had the best of it for me on the Friday with a double header of late 70s Mod revival band the Lambrettas followed by a superb set from The Selecter, famed for such classics as 3 minute hero, on my radio and too much pressure.
Its difficult at times to not feel like you're on holiday more than at a festival as you wander along the coastal paths taking in the sights of St Georges mount, the boats and the stunning sea scape, but it becomes more apparent as you walk the towns streets being entertained by buskers, Morris dancers and street traders that something out of the ordinary is happening here.
It was impossible to see even a fraction of all that was on offer at any one time through out the weekend, with two main stages, a beach bar, hotels and pubs, not to mention street stages and corners all booked solid with musical events. With an open mind and a bit of careful planning there was always a treat waiting.
Saturday evening had the brilliantly visual Tankus the Henge warming up for ex world superbike champion turned rock god James Toseland, with his band who are currently out promoting their debut album "Renegade". High velocity vocal scream-age, and chunky guitar riffs ricocheted around the main stage area and kept the crowds happily on the beach for a much anticipated set from 80s post punk popsters and song writing genii Squeeze, who played all the hits I could remember, including take me im yours, cool for cats, up the junction and all with Glen Tilbrook and Chris Difford still sounding as good as they ever did. An excellent way to end the Saturday night.
Sunday morning the sun on the beach was actually hot! So there I sat and marvelled at the sounds and songs of Propeller, this unfeasibly talented for their young years, pop rock band, amazed me with a great set of songs displaying brilliantly tight and complex arrangements, and a cheeky confidence that had the punters chuckling and singing along in the audience participation parts.
A Looe festival favourite, and something that almost shouldn't work, is Oompah brass, who play pop songs brass band style. I saw them last year joining Chas and Dave for an unforgettable finale at the Harbour marquee. This year they were on a few times across different venues, and their Bohemian rhapsody provoked an audience reaction that could be heard across the water in West Looe and probably beyond!
Another act that you really have to see to understand, was The red hot Chilli pipers. This was not, as you might have expected, a chilli peppers tribute band, this was an awesomely tight band that was fronted by three bag pipers, mashing up rock standards and putting on one hell of a show in the process. I would be very surprised not to see this lot around the festival circuit again in the future.
Meanwhile, in the beach bar stage, singer/songwriter Gaz Brookfield was limbering up and waiting for his audience to appear, it seemed almost within seconds of the chilli pipers finishing, the tent was rammed and the deafening crowd roar of "a Land pirates life" had me scrabbling for the ear plugs!
With the country pickin, tongue firmly in cheek, bluegrass giants Hayseed Dixie finishing off the Harbour stage, the closing act of Looe 2014 on the main stage was Frank Turner and the sleeping souls.
Having over heard many a casual conversation that involved the words "Frank Turner" and "who?", it was going to be interesting to see how well his set would be received by the crowd.
I guess the main difference between this year and previous years headliners, is that people have heard of the Stranglers, or the Darkness because they've had singles in the charts, albeit ten or twenty years ago. But Frank Turner is a current, up coming artist, who, although he's supported some of the biggest names in the world, played at most major festivals, had top twenty albums, and is recognised as one of the best live acts around, is not on the radio day in and day out. He is however, a very big name on the festival scene.
I do think it was quite a brave headline booking for a festival like this, but it wasn't long before the professionalism and quality songs hit the spot and the interaction had begun, with virtually everyone clapping and singing along to high octane folk/punk rock played by one of the tightest bands on the road today.
It's been interesting to watch this festival evolve since it started, and it's very definitely still changing with each year. This is a brilliantly unique festival and there are many benefits to being in such a beautiful place to see some great music, but there is a trade off for this pleasure, because moving from stage to stage, re-queue-ing and having your bag checked each time, can sometimes make it feel as though you are visiting separate gigs over a weekend and, unavoidably, the cohesive element that unites a regular festival crowd takes a bit of a hit.
I think the Looe festival team should be very pleased with themselves for this years event, packed with a real variety of great music and big names, it was peaceful, friendly and above all the sun shone for pretty much the entire weekend!
Published on 29 September 2014 by Ben Robinon