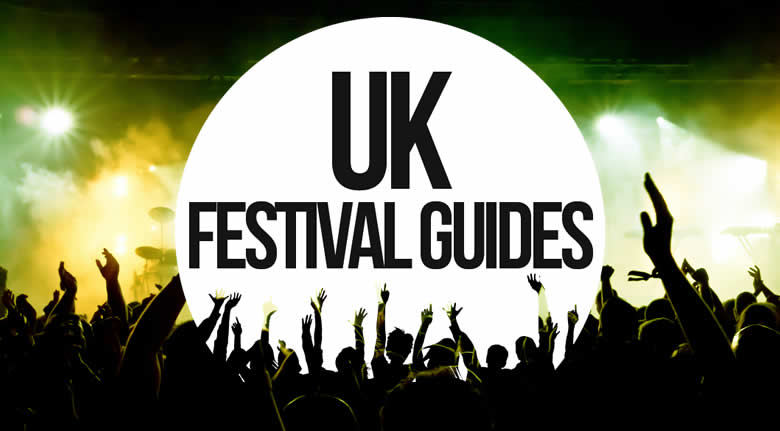 The UK's biggest city festival, Liverpool Sound City 2015 boasted a variety of bands playing at the new specially erected festival venue on Liverpool's iconic dockland over a 3 day period on May Bank Holiday weekend, and was attended by thousands of music fans from across the city and further afar. Prior to the vast array of musical activity in the evenings (headlined by the likes of The Vaccines and The Flaming Lips) there was also the chance for delegate pass holders to attend the daytime conference at Liverpool's waterfront Titanic hotel. It featured talks and panels with industry experts discussing a variety of subjects. On the Friday, we attended Dave Haslam in conversation James Barton (founder of worldwide clubbing brand Cream) who discussed Cream's roots, its club land rivalries with Ministry and his new role as head of EDM in Los Angeles for Live Nation.
We also listened to The Vaccines Justin and Freddie interviewed. They talked about how they want to be, in their words, "the best fucking band in the world", and their early years of moving from Southampton to London to make it big. It took them 7 years of hard work, dedication and luck. A funny note was a girl in the audience asking the first question asking them to listen to her demo cd, which the Vaccines lads took in good humour and promised to.
After a good few complimentary beers (thanks Sound City!) we headed across the road to the new festival site. The main stage's backdrop was Liverpool's world famous skyline. It was a brilliant setting. Everything Everything played and then The Vaccines headlined the first night on the main Atlantic Stage, with their track "If you Wanna" getting a great reaction. The crowd bounced.
On Saturday, day 2 of the festival the sun came out, and Liverpool looked lovely. Beers flowed, there was good times with mates, the sun was shining and great music was to be listened to. The great beauty of Liverpool Sound City this year (and over the years - this is our 4th year attending) is discovering great talent you've never heard of, they're on the ball when it comes to booking great, unheard of bands. One of those bands providing that were Garden City Movement on the North Stage, who only have a following of less than 500 on twitter, but were rocking the crowd with some electronic live music complete with drums, guitars and Akai synths. When they played "That's Why I Fancy You So Much", the crowd went wild, chanting "we want more" well after they had finished their last song. They reminded us of Hotchip, a comparison I'm sure they'll be happy with considering the success they achieved.
The Flaming Lips then headlined the Main Stage complete with colourful, crazy visuals and costumes, plus a giant inflatable Santa Clause on stage. The crowd sung along with their big hit, "Yoshimi Battles the Pink Robots." From a band that's been there and done it to the up and coming Aquilo in the small Cargo Tent, who were playing some nice slow, melodic tracks.
On Sunday and day 3 Natalie McCool played on the North Stage the likes of Dig It Out and new single Oh Danger! A local girl educated at the city's prestigious LIPA music college, she's also had a one on one song writing lesson from Paul McCartney! Across on the Main Stage, The Cribs had the main stage rocking with one of their big tracks, Men's Needs.
At any festival you'll find special little nooks and crannies if you look hard enough and that we did when we heard a dance beat coming from a boat positioned on the River Mersey. The cantmixwontmixshdntmixdontmix lads were DJing, and the rapturous crowd lapped up tracks like Pete Heller - Big Love and club classic Soul II Soul - Back To Life (However Do You Want Me). Over in the Baltic Stage arena (essentially a massive warehouse) were Peace, who played their massive anthems Bloodshake and Lovesick. It was a coming of age gig and the best performers of the weekend for us. It felt similar to when Bastille played Liverpool Sound City a few years back and then exploded to national house hold name status after it.
Liverpool Sound City CEO, Dave Pichilingi, said: "This year's line-up is the widest it has ever been. We had band and artists applications in the thousands from over 25 different worldwide countries. This year will eclipse everything that came before and cement Sound City as one of the most unique festivals in the world."
David is right, and Liverpool Sound City 2015 was a thoroughly entertaining few days. A unique festival indeed, organised by locals providing great music, artists, crowds and atmosphere. It is a festival that always pushes the boundaries - who else would think to organise a festival on this wasted piece of dockland just outside the city centre? It was a gamble that paid off. Yes there was a few teething problems but nothing that can't be fixed and improved for next year.
Without doubt Liverpool is one of the world's most exciting and welcoming cities, and Liverpool Sound City is an important yearly fixture of that. With dates already confirmed for next year (27th-29th May at the same venue), here's hoping the festival will return even bigger and better in 2016. We can't wait!
Published on 28 May 2015 by Andrew Darwin