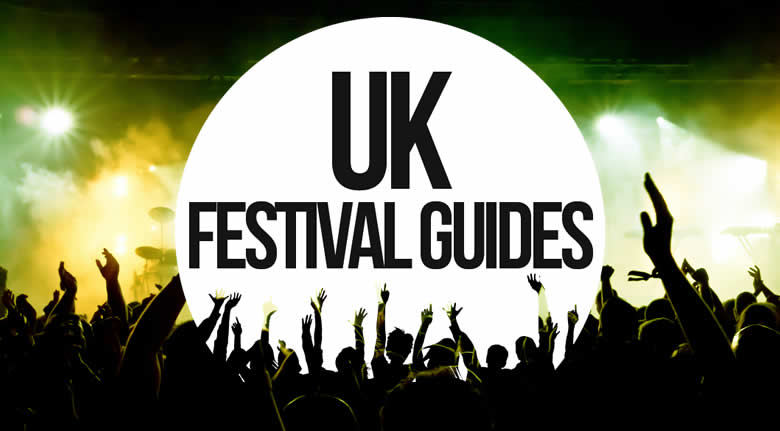 Insider's guide to Parklife
I was completely unprepared for Parklife 16, which is nothing new to me. I reluctantly accepted that wellies were necessary during the early morning monsoon on Saturday and went to local shop to try and cop a pair. This shop, on the local high street, is usually the kind of place you go to if you need a second-hand 3 Amp fuse, or lead paint. It looks like the shop from League of Gentlemen and smells like my Gran's old shed that never got used and was full of elaborate cobwebs from now extinct species of spider. Unless the shop was a front for some kind of money laundering business – say rigging the pools or something – it always puzzled me how it stayed afloat. However as the bell dinged as I pushed open the door, a sweating shopkeeper threw his eyes upon me, visibly shaken from pressure he was struggling to cope with. 'Not wellies?' he shrieked. 'Yes!' I said. Even here, in this forgotten crevice of south Manchester, this relic of bric-a-brac and rag and bone was being battered by the mighty winds of Parklife.
I laughed at what he said next but was quickly caught in the gravity of the situation by the tone of his trembling voice and the look of panic projecting from his gaze. 'I've got a shipment coming through,' he said, 'but they're stuck in traffic on the M62, they'll be about half an hour!' This was all too much. I looked around at the other bloodthirsty wellie-hunters as they sized me up, not only my (impressive) physique but more rabidly, my approximate shoe size. I couldn't handle the tension. I went to a bar next door for a drink, give it twenty minutes, I thought. When I returned the shop was heaving and the man kept shouting updates to the anxious mob filling the aisles. 'He's stuck on Palatine road, it's all flooded, he's gonna try another way now.' This humble odds and sods shop had turned into a refugee camp of sodden youngsters in hot pants and shorts, waiting for this convoy of aid to deliver this shipment, to get these wellies in the building. When it finally arrived it was worse than Black Friday. I managed to plot, scheme and maim unashamedly, get my pair and squeeze out grabbing some electrical tape on the way out the tape the seams of my 'showerproof' jacket.
Getting there was easy, really easy, even on Mancunian public transport. Already I felt like this year was somehow better organised. By the time I got to the gate everyone was caked in shit like of Cersei Lannister after her atonement, stripped of all their finery. I felt like the High Sparrow when I saw the youth in this new generation of festival fanatics. Getting in Saturday was a breeze; everything was going smooth considering it did not stop shitting it down all day. The gaping eyes of those that beat those rolling fields into soggy troughs and trenches over those two days should be thankful the sun was not there to fill them, but even the dull grey muffled daylight – that made the ferris wheel and rides look like haunting scenes from Chernobyl – was too much for most who hid behind Ray Bans and fragile, Chinese imitations.
I spent the usual time, meeting, greeting, chatting and exploring. The first bit of music I took in was a wellie skank at the 1Xtra Stage to early 00's grime dubplates. We got an epoch-defining photo of eight girls posing for the same selfie. A moment which perfectly captured that initial phase of the day, everyone just needed to get over the fact of being there. As always at Parklife, messages came in so randomly and infrequently that it was best to not even try and reply because by the time your response had been received, none of its contents would have any relevance, if they made sense in the first place.
'Wher u?' – I've been with you for like four hours, when did you send that text? Etc.
After meandering through the mud we came down the hill and the real extent of the festival opened up before us. People as far as the eye could see congregated in the belly and surrounding embankments of what on Saturday was The Temple stage. The Temple was going off. The stage design was on point. I've seen some insane stages, like the Dance Arena in the moat of Exit Festival at sunrise, or the Drop or Pagoda at Secret Garden Party. I remember when I went Eastern Electrics when it was at Knebworth they had a stage called the Switchyard which was phenomenal (the carpet of discarded laughing gas canisters only added to the effect); the Void in Dimensions/Outlook. All amazing stages and the Temple just about makes that category. The music there Saturday was crazy. I think we got there maybe at the end of Oliver $, through Hot Since 82 B2B with Heidi and I harboured no intention of moving from the mud-rut my killer new boots had dug me into. Despite the rain and the mud, the hilly banks still provided ample chill out opportunities and the chance to chat, mingle and regroup. I spent most of the day between the holy trinity of the Temple, the toilet, and the bottle bar.
Chemical Brothers were the headliners billed to see out the Saturday. They did their thing. There were plenty of lights and breaks and big beats. I remember seeing people like Prodigy and Chemical Brothers and Fatboy Slim around the start of the Millennium and being blown away by their shows, the intensity and the rawness, but this time around, I couldn't help but feel like I didn't have the energy to thrash at every beat that flew round the corner. I lost myself in a brief moment of existential turmoil but came out adamant that it wasn't that I'm too old, more that my taste has changed and I need a groove or swing to help these hips get moving. So I decided to leave Chemical Brothers about halfway through and squeezed myself into the tent where Kaytranada's loud but perfectly sculpted mixture of bass and nonsense/outta this world sounds and often indecipherable vocal riffs was a more apt setting to wind down the evening. No after parties for me, the relentless rave and rain had rinsed me. Anyone who like me has often found themselves entranced at that undulating, self-obsessed girl in Kaytranada's Boiler Room set way into an after-after-sesh might have an idea of what to expect – 'if I was your girl…' – a fitting close to the first night.
The weather and the hangover didn't help our time of arrival on Sunday. On top of that, I kicked the second day off with a strip search thanks to a scruffy little dog that seemed like it didn't want to be there, and that was an hour of my life I'll never get back. Once I finally got searched, it didn't take long until I was back on my way and headed straight to the Ram Jam (nee Temple) stage to meet friends. The weather was brighter but still not particularly dry, though at one point I think I did take my coat off. The Ram Jam didn't quite have the atmosphere of the Temple Stage that had dominated this whole neck of the festival the day before, but My Nu Leng and Oneman then De La Soul felt a more fitting soundtrack to the brighter of the two days. In anticipation for what I thought would be my highlight of the weekend, we headed to the Paradise stage to get a good spot for Black Coffee's set and caught Patrick Topping B2B with Richy Ahmed. Paradise was my new Temple, my new base camp for the day. When it became clear Black Coffee had no-showed and the rumours started circulating my anger and disappointment was drowned, not by the returning rain, but by the quality of beats on offer. We thought at one point we saw Black Coffee take his place high up on the DJ stage but my friend said 'that can't be him, he's got two arms.' Apparently Black Coffee has an arm missing. I'm still not sure if that's true or my mate had just been overwhelmed by the excitement of his first Parklife. I later found out Black Coffee's flight had been delayed from Belgium. Black Coffee left a bitter taste in my mouth, good job I was smashing the Wrigley's.
At this point the distinction between where the urinals started and the watery slop that was the floor ended had been washed away never to be seen again. I looked at my fully customised wellies and blessed their soles. We went to meet friends to drag them over to Paradise for Joseph Capriati like a dog that's caught the scent of a cat shit in the park and wants you to join him in rolling in it but by the time we got back the crowd was so big there, someone might as well have been just playing tunes on the back of a bus of their Samsung S3 Compact, the sound was so tinny and distant. So in the end (forgive me in advance) we ended up at the Big Top 1 tent and caught Hannah Wants. Now usually I would leave Hannah Wants to those yutes playing tunes on the back of the bus. But to give her credit, boy does she know how to get a party going – cycling through genres with the same kind of tenacity as a kid in the playground going through Euro 2016 Panini swapsies just as the bell went but never losing the crowd for a beat. In a moment of giddy abandonement I even caught myself raising my arms in the dank air for the euphoric build to Skream's version of 'In for the Kill'. Please, keep reading. There were some other tracks, mainly garagey style ones. We all know the ones, like 'Flowers' and that, but I can't remember the specific ones off the top of my head and it was too wet to keep whipping my phone out every five seconds (about the amount of time each track was allowed to run).
After that we swam to the Main Stage to aim our periscopes at Major Lazer as the black clouds were slowly consumed by the night sky. It was exactly how I expected. Dancing girls on stage, confetti and the five or six Major Lazer tunes I knew plus a fun little remix of Kernkraft 400. I had a brief discussion with a girl I was with about whether we were ankle deep or knee deep in the crowd that had gathered but when I'd had enough and persuaded everyone that the real way to see out the night would be with Mr Paradise himsen – everyone's favourite furry Welshman – Jamie Jones, we realised we were easily balls deep, fuck it, neck deep, in probably the biggest crowd I've ever been in. It took us ages to navigate the densely populated swamplands between the Main Stage and the ferris wheel, escaping the swinging jaws of gurning crocs and mozzies (I came home covered in bites). They all thanked me for it in the end.
Like any festival worth its salt, Parklife was for me a wholly spiritual occasion. From my exodus from the wellie shop; the humbling of my expensive, especially purchased outfit by the opening of the heavens; those eight Raphaelite cherubs posing for that new wave renaissance selfie; the freedom and connection felt in that holy communion of music lovers, dancing to hypnotic organ chords and rolling drums and percussion; the hymn-like chants of 'whoop! There it is!' that regularly broke out under the lofty spires of the great domed tents; my day at the Temple; and finally the Sunday sun setting on that final day of reckoning – to Paradise, and the Afterlife (entrance not included, the one at the Albert Hall required a £50 ticket).
If you want my honest, no-bullshit, one-line review of Parklife, here it is: I left wanting more. B++
Published on 17 June 2016 by Lloyd Wall