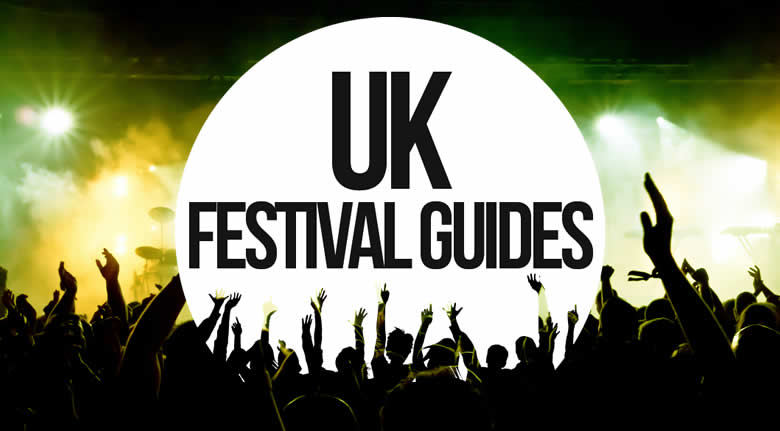 Ned Dylan reviews Hay Lit's cooler, more innovative little sister upstart festival
The famous Hay Literature Festival is in walking distance from HowTheLightGetIn, however HTLGI is a completely different place. "Has Hay-On-Wye ever seen a crowdsurf?" Correspondents' frontman Mr Bruce cheekily quips before launching himself into a sea of adoring philosophers and party people. HTLGI is a place where The Correspondents can stage dive, Mike Skinner can DJ, Grayson Perry can talk and Natalie Bennet can all appear on the same bill.
The beauty of the 10-day event is not only its serene setting but also its 'everybody's welcome'-type atmosphere. Everyone – no matter of position – leaves any pretentions at the door.
Although the festival's line-up of talks was full of some of the most interesting, influential minds around right now, the music really stood out. Highlights included radio heavyweight, new wave act Tom Robinson returning on top form after his recent comeback single; East India Youth, movie star turned Pulp-tinged song-writer courting a glorious, prolific sound in Orlando Seale and the Swell; and one of my favourite moments Lianne La Havas. Havas' mesmerizing song-writing, raw but powerful vocals and carefully crafted, unique fingerpicking style showed just how much of a gem she is. Every now and again you know you're watching something of real quality, one of the special ones – watching Lianne La Havas was just that. At one point in the set, the whole of Hay-On-Wye lost power however rather than shuffling off the dark stage, Havas played two beautiful unplugged numbers while the packed international tent held up their phone lights.
Comedy also played a part in proceedings. I went to see Pat Cahill's Friday night stand-up show. It revolved around the idea that he might get a few laughs if there had just been a war as people's expectations would have dropped. It included what he called 'shitty post-war entertainment' treats such as songs including 'put my mother down boy, she's having a rest', games such as 'pass the satchel (leading up to it stopping in the crowd for someone to find a bomb inside) and Pat's monologues.
As worthwhile going to the festival is, Hay is a great place for a holiday too. Bustling streets, beautiful views, perfect walk locations and lots of campsites for accommodation.
One thing HTLGI could change is the slightly annoying waiting times. As respectful as I am to musicians (being one myself), closing lounge tents where cake & tea can be served for bands to set up, can be a little inhospitable. Also the one music stage taking part in the main music line up wasn't quite enough to make people stay at the Riverside site meaning traders lost out and the atmosphere was variable. Maybe moving 'the (acoustic) Stage tent' over there could work, especially as the sound had to be so low at the Stage to meet restrictions. However after-dark the site did liven up.
The People's Front Room was a lovely addition to the Riverside site bringing a little bit of underground festival culture to the event. The venue sported inventive décor and two big sofas for the audience – and sometimes members of the band – to sit on. A perfect place to end the night. Also at Riverside was a firepit and the site's main venue the Hat. A big tent lit by fairy-lights where you could join in with a philosophy breakfast, have a banquet, chill by the bar or just watch the music. There was also a circus venue in the style of a pop-up social club.
On the Saturday I asked festival director Hilary Lawson if there was anything he wanted me to plug in the review. He smiled knowingly and shook it simply answered 'no'. A humble man contented. In many ways HTLGI is a Hay Lit fringe, many people crossing between the two. However, it is also important to remember Edinburgh fringe started as a small upstart festival, now it's the main event – who knows what HTLGI's future might hold? Sit up and pay attention Hay-On-Wye, you've been blessed with another incredible festival and here's to it sticking around.
Published on 08 June 2015 by Ned Mansfield