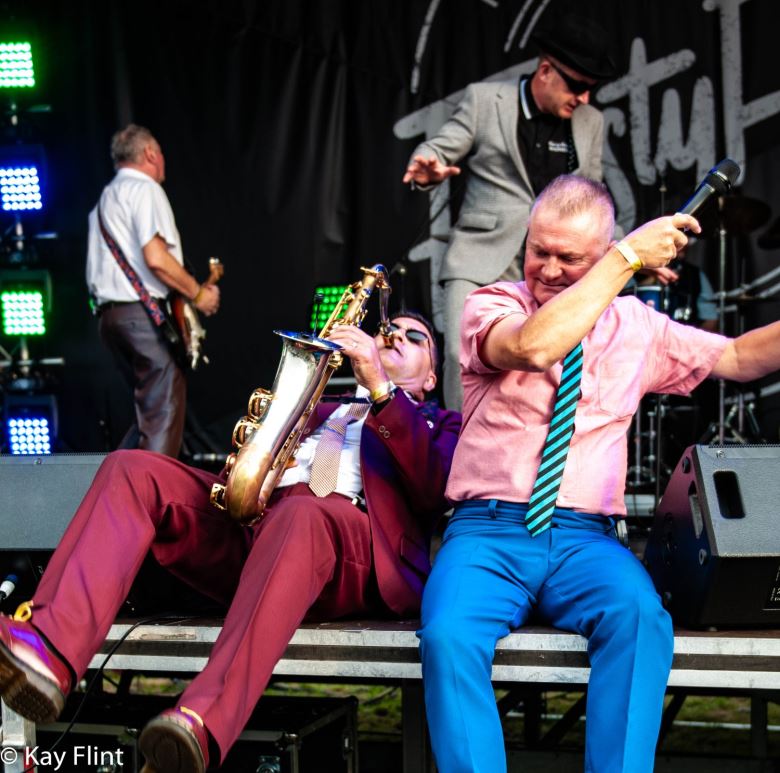 Feasty Fest is touted as a food and drink festival but we found it to be much more. Featsy Fest is a one-day event with a huge variety of food, drink and entertainment for all the family.
We started our day on site around 11Am, we were amazed at the number of different stalls and sellers. We spent a few hours meandering and sampling everything from cheese, to chilli sauce and wine and of course, we purchased most of what we tasted. Fortunately, the sellers were more than happy to hold on to these until we left to save us carrying them with us.
With any festival it is always a struggle on the wallet, what with ticket prices, the cost of food and then any rides that kids may want to go on, you're lucky if you come away with any of the money you entered with. This was not the case at Feasty Fest. Not only were the tickets under £10 but as well as that, children had free access to the rides including bouncy castles, bungy runs and the favourite - riding a huge bull to see who could stay on the longest!
Once the kids had worn themselves out on the rides and we had taken in all the stalls we found ourselves eating at one of the many world food outlets, again all really well priced. Taking our food and sitting down in front of the main stage to watch the Chilli Eating competition. Any one attending the festival could have volunteered themselves for this barbaric show to see who is the last person standing after eating some of the world's hottest chillies. Needless to say, we did not put our names in the hat but we did find it very enjoyable to watch and see what someone will put themselves though for fame and glory!
Following on from this and after getting a few drinks (again a huge choice including their very own branded ale), we listened to Bob Marley and Madness cover bands on the main stage which didn't fail to impress and get the crowd moving.
All in all, Feasty Fest is definitely going to be on our annual calendar going forward. Although a local event I can see people coming from further afield each and every year, as simply put it is one of the best value and entertaining events in the UK at the moment. What's more it is family friendly and you can even bring your furry friends along too! Great atmosphere, well priced, family friendly, what more do you need!
Published on 18 September 2021 by Ben Robinson