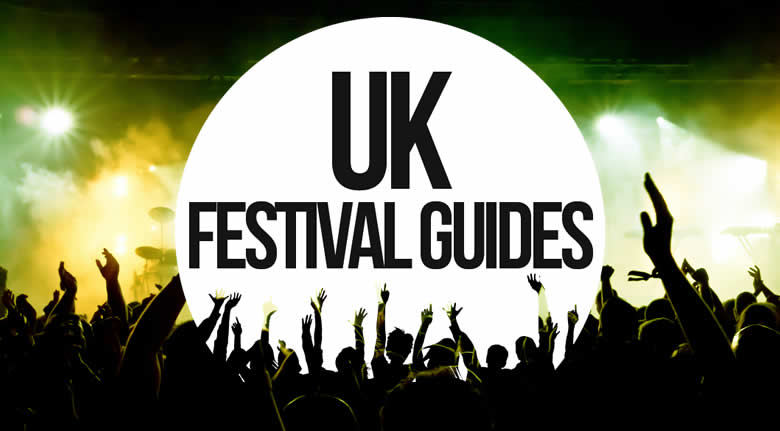 Officially it has been the wettest April and June for a hundred years, but I didn't notice May being a particularly spectacular month weather wise either, so walking out into the first reasonable sunshine of the summer, knowing I was about to spend a weekend watching quality music and put away the odd ale or two felt like emerging from a hideous, claustrophobic concrete bunker after a holocaust… it felt good!
Chagstock started off as an invite only garden party which five years or so ago decided to go public, this I was told, is how it has managed to maintain its friendly atmosphere and intimate feel, and in the main this was achieved, but, from the start, there were some fundamental problems evident in the organisation that only a small festival would get away with. The wrist band distribution tent opened over three hours later than advertised, if this had happened at a large festival, with campervans sinking into the mud and pedestrians waiting around in the rain, I think pandemonium would probably be the appropriate phrase. But it was dry, sunny and everyone was chilled about it.
Friday evening had only the acoustic and live lounge stages open for business with some great music that went down very well and by the time Cornish singer songwriter Ruarri Joseph and his band had finished, the acoustic tent was pretty much full with everyone packed in ready for the main act of the evening. KT Tunstall was due on at 10.30, and as often happens, things over ran slightly, but there were also sound issues and with several unsuccessful attempts to start made and it was nearer 11.20 by the time things actually got going, by which time, unsure of what was happening, people had started leaving and the tent was noticeably emptier, which was a shame, because when KT Tunstall came on she really went for it, starting off with her most famous songs to try and keep people in the tent and although the set was brief due to the lack of time remaining, she played really well.
Saturday lunchtime I found myself in front of the main stage just in time for the second act of the day, hotly tipped by the likes of Jools Holland, Craig Charles and Mark Lamar, Big Boy Bloater and his band had all the necessary weaponry get the place rocking, the sound quality on the main stage was awesome and this band took full advantage.
With their blend of Twang, dark blues and swamp soul, at times you could have thought you were listening to Fats Domino, or Howlin wolf, the songs were hooky, the vocals were pristine and a guitar sound that could either send you to sleep or cut concrete depending on the moment. This guy had a still sober crowd eating off his fret board and kissing his leopard print shoes, I can only imagine the damage they might have done given a more appropriate evening slot.
To the organisers credit, the whole days line up was packed with quality, the Martin Harley band, the Travelling band, Mad dog Mcrae as well as the evening headliners on both stages. One thing that did work really well at Chagstock was the transition between bands. Unlike some festivals where you are torn between what to watch, the music shifted between the main and acoustic stages, so as one band finished, the audience filtered across to the next band leaving the previous tent completely empty in minutes, and the next band started, no time was wasted and no one missed a note.
One thing that was note-worthy though (spot the cheesy link?), there was only one bar tent which seemed to be staffed by about 6 serving a few thousand people and 3 stages, plus the security was so hot on stopping people bringing their own drink, I had even my camera case checked at almost every point of entry. I actually found it quicker to wander back to the campsite, sink a beer, and get back to the music than to queue for a drink in the bar tent, this cant be right? Trouble with this approach is that on your way, you meet people, chat, maybe one beer turns into two and before you know it you've missed a band! Yes it's cheaper for me, but it can't be good for the festival, or the punters that don't have their own beer or the energy to walk back & forth. Ok, I'll stop whinging now…
As the organisers had stated, this IS a friendly festival, I met some really nice people and saw not even the merest hint of trouble (probably due to the difficulty getting beer!), and they obviously put a lot of effort into entertainment for all ages and as I said, the one thing you couldn't knock was the quality of the bands on the line up.
Saturday evening for me started with Seth Lakeman, local fiddle legend and singer/songwriter. Although you might struggle to find his name recognised by the average person on the high street Seth is just about the biggest and hard working name in the folk scene at the moment, he seems to have limitless energy, but spends most of his set trying to expend it, with a band that includes his brother Shaun, they really do manage what many would consider impossible, making folk music exciting and the crowd at Chagstock were loving every moment.
Following on from the Alabama 3s performance on the acoustic stage, the final act on the main stage was the much anticipated Fun Lovin' Criminals fronted by possibly one of the coolest people in music history, enter Huey Morgan and the boys. You could physically feel the audience fall in love with these guys as they rapped, funked and sleazed their way through crowd pleasing classics like "stick em up punk, we're the fun lovin criminals", "king of new york" and of course "scoobie snacks". A perfect end to what had been a glorious weekend of music. I have been to very few small festivals that have had a line up of this standard, but I feel festival goers first glimpse of the sunshine helped put people in a much more relaxed and resilient mood and helped the Chagstock organisers get away with some inadequacies that may have tipped the scales had the rain and mud been present, and if they want to encourage people back year after year, the bars and the food queue problems really need to be addressed.
Published on 23 July 2012 by insomniac jack