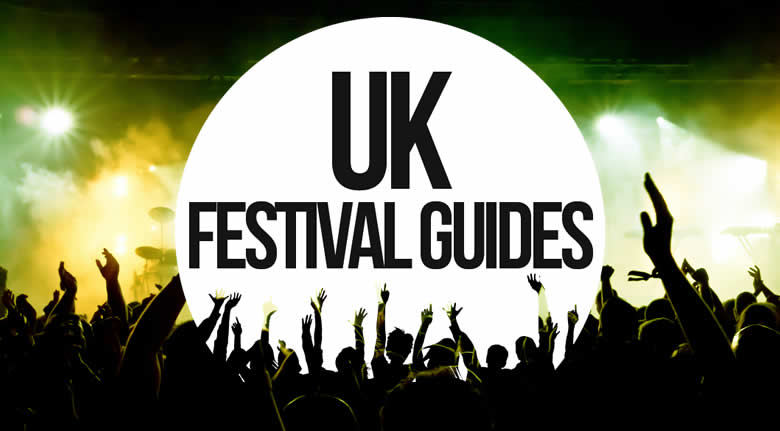 Boomtown 2013 – Matterley Estate

Boomtown Fair 2013. Right! Where to start…
I met a couple of quite reserved doctors on the shuttle bus from Winchester who were looking forward to their first festival. From what little they knew about Boomtown they were in for a big surprise.
I spent my first night raving with garage girls and dnb boys at Boombox– a giant stereo- shaped stage belting tunes at my face to get this party started. Then I sprawled around in a packed out psychedelic dub chai tent making friends with strangers and ogling over the rotating drill installation in front of the tent boring its way through the earth. The creativity that goes into Boomtown is inspired. The site is split into 8 districts each with their own architecture (yep buildings), fancy dress theme, walk-around entertainment and, of course, music.
Within these districts there are 16 main stages and, as well as these, there are countless other 'mini venues' that are found, most of the time, purely by accident by going through a door or stumbling through a cloud of pink smoke.
This made for interesting navigating (particularly at night) and unfortunately the Boomtown stewards struggled to point me in the direction of even the main stages. Warning: deciding to go to the other side of Boomtown is not to be taken lightly. The site is split in two by a massive hill but this can be skipped via the 'Magic Carpet' travelator at £11 for the weekend.
Friday and Saturday were spent cruising around Boomtown falling in love with the fantastic and the bizarre. Every type of food you could possibly imagine is on offer at a range of prices from £4 to £10 for a meal. Hippie shops, traditional barbers, circus shops, craft stalls and yoga tents. Aerial hoop workshops, dance-offs and paint fights. You can even get married at Boomtown in an inflatable church….or get buried….in the grave outside…..
Glitter wrestling. Yes! I love glitter wrestling! The rules: two contestants go head-to-head to try to pull each others socks off in a paddling pool of glitter whilst a man in a pink gimp outfit hops around them pouring, yes you guessed it, more glitter on them. Awesome. And quite strange.
Off to the Star Trek environment of Spaceport with its super-duper visual displays, control panels and clouds of electrical smoke. I eagerly waited for Eat Static to come on but there was no show. Oood did show up, however, and they did with an almighty space thwomp.
Nestled in the woods lay Tribe of Frog with 10 tons of sand dumped into the arena. I danced bare-foot with glitter-encrusted dreadlocks swaying around me stomping to psytrance. There was Neoplasm in my ears and neon butterflies in the trees. During the day the trance was full-on and high energy. As the skies got darker so did the music…
Next door the Flying Lotus tent provided the antidote to super-spangled hippies offering calm, acoustic beats, steaming hot chai, warm fabrics and psychedelic wall hangings. Shivers went down my spine listening to Suzy Conrad layering beatboxing, vocals and harmonies through a loopstation to create happy, then sad, then haunting…
Mayfair Avenue. What a district. Take a step back in time and get swingin' or come back to the 21st and get ELECTRO-swingin' in the Ballroom. Wonderful architecture, quirky little shops and, of course, a Roller Disco! Mayfair was glitzy, had an air of sophistication about it and there was, of course, many a top hat.
Arcadia. Giant spider. Best lasers you will ever see. Biggest flames you will ever see. Men with lightening shooting between each other's hands. Fire. Lots and lots of fire. Massive electronic djs, some old some new, from Slamboree to Zinc and Mond3ylogic to LTJ Bukem. And all topped off by an intricate and pretty goddam sexy Funktion One sound system.
Shit it's the police! No it's the Police Rave Unit. A riot van fully equipped with banging sound system, police dj's turning out drum and bass and podium police girls dancing seductively with cautious looking rude boys providing me with a hilarious spectacle whilst queuing for the cash machine.
I-Fire and Lee Scratch Perry boomed from the Mayan temple of Trench Town's Lions Den – the reggae stage of Boomtown. An enormous open arena surrounded by more sandy forests offering shade from the midday sun.
It was so lovely to see that just as much effort went into the family area- Kidstown. Craft tents, circus performers, pony rides and an enormous purple robot made from wheelie bins patrolling its territory. The family area next to Kidstown was spacious and clean but did get quite a lot of noise from the torrent of psytrance from Tribe of Frog over the hill.
My weekend drew to a close during a lovely sunny spell on Sunday over a luxury lamb tagine and a pint from the Bad Apple bar with Bad Manners calling on all the 'fatties' in the Town Centre. Skankin with punks. Can-Can with Mexicans. Yes.
So much effort was put into fancy dress by festival-goers with different themes encouraged in different districts to complement the story of Boomtown.
And I loved this about Boomtown. So much effort by the organisers. So much effort by the party people. Go to this festival; you won't regret it.
Published on 15 August 2013 by ukfestivaldan