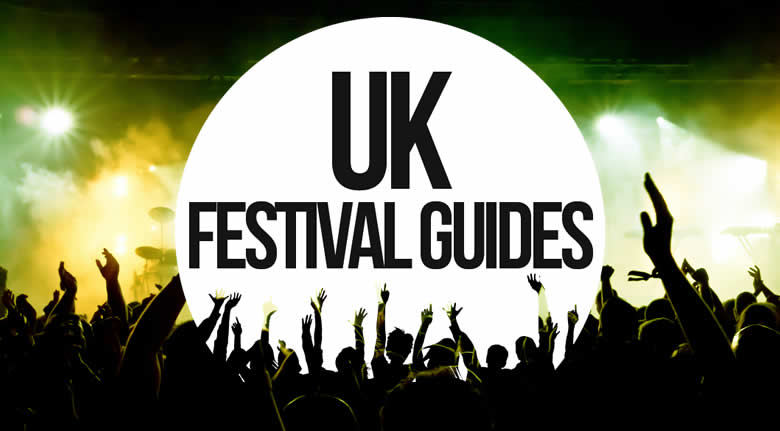 The one thing I did not want to hear at Boomtown Fair 2017 was the 'Oh, Jeremy Corbyn' chant. A rally cry for a wealth of indigent students, it typified most of the festival's crowd: late teens/early 20s, bass addicts in scanty, denim shorts (fashionable nappies), glitter, face paint, bucket hats and Adidas festival bags, you know, the miniature ones blatantly used for ferrying drugs.
Worse still, as with such events, not all attendees were well versed in gig etiquette. For starters, if you want to start a mosh pit, only include those who want to mosh. Or, in other words, don't climb on each other's shoulders and crash into everyone in sight like killer totem poles – not everyone wants to shriek and punch their way through a performance, although I rather enjoyed one poor soul's comeuppance as they plummeted from a man's shoulders and into the mud, leaving them with a rear half like Morph and a front like Chas.
Oh, and before I move on, do not wear a rucksack while stood in the crowd, especially if you insist on dancing – you'll whack everyone within 10 metres and they will hate you and push back. I even removed someone's bag, emptied it, put it over their head and threw them towards the nearest speaker, skull entering hundreds of watts of power with an almighty bang and leaving as a screaming fireball.
Bring Back Bob Marley
Well, then, I hear you say; what about the music, Sergeant Strop? Well, in stark contrast to the above, I have some praise for the audience, or perhaps praise for Cypress Hill's audience engagement. You see, never had I been in a crowd bathed in jets of fire and fireworks, dancing in unison, singing 'Insane in the Brain' and 'When the Ship Goes Down' at full volume while battling each other, the left and right halves competing to be loudest of all between tokes of a thousand spliffs. I think it may have been one of the best sets I've attended.
Likewise, great atmosphere at the Specials' gig and the Wurzels' show, everyone singing the choruses to 'Ghost Town', 'A Message to You, Rudy', 'I am a Cider Drinker', 'Combine Harvester' and the latter band's rendition of the Kaiser Chief's 'Ruby' (ooh-aargh, ooh-aargh, ooh aargh). In fact, every performer had their listeners reciting lyrics, except for the drum and bass acts whose crowds pulsated in an MDMA trance and swarmed around deafening speakers to violently dance, fists somewhere between shaking invisible maracas and laying into a boxer.
And while we're speaking of trances and MDMA, at one such drum and bass show a middle-aged Scouse man consumed a pill and his eyeballs consumed his head, ogling a near-naked, gyrating girl swinging flashing, multi-coloured balls about her body, leaving rainbow trails and a flabbergasted Liverpudlian: 'focking brilliant,' he said repeatedly.
Something equally brilliant was the reggae on offer, the stars for me being Ziggy Marley and Toots and the Maytals, playing at Trenchtown's Lion's Den, an Aztec sort of stone temple with a stage in the middle. To see one of reggae's pioneers in the flesh with their fantastic guitar playing and energy was always going to be a treat and to be in the company of a Marley also promises a good time. I just wish they could bring Bob out of retirement.
Finally, the punk bands. At a festival dominated by reggae, ska, electronic and rap, the rock acts were somewhat outnumbered. Some came armed with accordions and strings and other folkish instruments, playing what I would've called 'pirate punk', basically the SpongeBob SquarePants theme tune with distorted guitars and a slightly higher bpm (side note: what was with all the attendees clad in pirate gear and speaking with an accent somewhere between the Simpsons' Captain McCallister and a West Country farmer?) The other bands were either more along the lines of ska-punk or hardcore and all were dressed in black, confirming my suspicion that an unwritten punk rule demands its followers wear only the colour of coal and sometimes a flash of red, green, yellow or blue in their hair if they really must insist on being a pretty, little flower of an outcast.
That said, Maids of Ace rocked harder than any act I saw at Boomtown – they were the band that induced the piggyback mosh pit – and the Bar Stool Preachers fused Rancid-esque, upbeat punk with a keyboard to put on an equally lively show.
A Transvestite DJ and Frankenstein's Bikes
Atop the hill by Whistler's Green, wicker woman behind and the night sky above, streams of yellow light rise and fall with the undulations of Matterley Estate, flashes of pink and blue bursting out from the fairground rides and stages below, a magnificent sight bringing relative serenity to the chaos of a festival. This was the place to unwind with friends after a hard night on hard drugs.
And just behind the treeline, Whistler's Green itself hosted arts, crafts and displays such as stone pipe making and a man sat in mid-air while holding onto a pole. There was a selection of Frankenstein's BMXs too, pedals for handlebars, no pedals at all, a chain spinning a small wheel which turned a bigger one and I have no idea what the point was. An interesting spectacle, though, watching folk try and ride them.
If you wanted to crank things up a few hundred notches, the intimidatingly large and loud Sector 6 and Bang Hai Palace stages offered incessant, pounding rhythms and the bosky 'Tribe of Frog' and 'Lost Tribes' also featured such music but with a far less overwhelming atmosphere, colourful lights dangling from treetops, a sandy floor, smaller crowds and that spangled Scouser.
What's more, a stroll from the Wild West to the Old Town meant seeing troupes of dancing girls, plenty of pirates, the Boomtown Bobbies with their megaphones and sirens (hardly what you want to see and hear if you are rather high), a transvestite DJ in Grandma's Living Room, and an indoor stage loosely designed like a Jobcentre. And in this region was a high concentration of the festival's various food stands, chicken strips to bratwurst, pizza and pies, not to mention the sausage and chips priced at £7.00 a portion, expensive but, thankfully, pretty tasty.
Conclusion
Despite my initial criticisms, the Boomtown crowds were good as young, British festival goers go, neither too boisterous nor dull and unresponsive, rarely thwarting others' enjoyment. Couple this with the multitude of stages found in cubbyholes and seen from a mile away and all the side shows, strange outfits and high-quality musicians and you've got a vibrant aura set heavily in the air with the smog of the smoke machines, fire, lights and fireworks. Definitely worth a visit if electronic, ska and reggae are your things.
Published on 18 August 2017 by Joshua Perrett