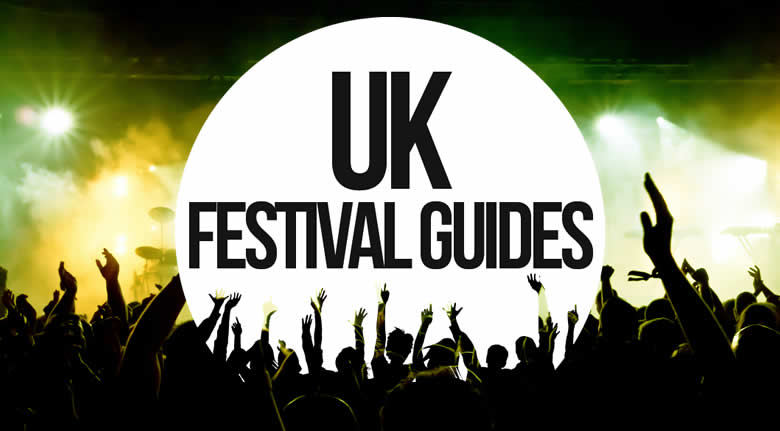 Hidden away in deepest Hampshire, if you're fortunate (like me!), you too can discover the joyous, fun-filled festival they call 'Blissfields'. This seemingly clandestine gathering has been taking place for a dozen years, and from what the regular Blissers tell me, it's getting better and better each year!
Almost any muso will revel in the outstandingly eclectic and magnificently intimate 2-day spectacle that will engage all your senses. I lost count of how many times I hear the top acts say (on stage): "What a great festival, we want to come back next year!" And to boot, the weather was perfect – no rain, no mud, just the sweet smell of the green countryside.
Although there are performances on Thursday evening, officially it launches at midday on Friday, and continues with live music until 2am in the morning. And if you've still got the energy, then party-on with DJs performing in the Hidden Hedge til 4am; these timings apply to Saturday as well. Sunday is reserved for your leisure – packing up and heading back to life, back to reality, alas!
There are four main performance areas: Main Stage (outside); Second Stage (large marque); Hidden Hedge (marque); Bus Stop (a *double-decker, outside); plus, in the Main Bar you can get comedically intoxicated - if you know what I mean, haha! With many custom chill-out spots, bars, a plethora of food stalls, a size *DD tea shop, school-style sports day frivolities, and a whole area dedicated to the festival goers of the future (i.e. kids) this showcase literally has something for everyone. In fact, there was even an (on-stage) wedding for a pair of regular Blisters, perhaps a swelling is on the way.
Okay, so onto the music. As regards this festival, I'll admit I'm from the Crazy P generation (pun intended if you know what the P's for), who formed in 1995. Yet despite having broad musical tastes, I never imagined how taken I'd be by the nascent acts of today's burgeoning creative fountain; guess I've seen too much X-Factors and the like. It's exciting to be engulfed by such talented progeny of our musical heritage... makes us proud to be British. BTW, formal apology to those individuals that aren't that B word, you were bloody brilliant too!
With such an uninterrupted procession, on as few as three stages at any one time, it's physically impossible to catch every act, but from those I did, here are my faves: Dub Pistols, Subgiant, Noisettes, King Charles, Crazy P, Guillemots, Patrick Wolf and Spector. Finally, Beans On Toast was served to an enthusiastic audience clearly in need of Jay McAllister's sex, drugs and political ramblings. He concluded the festival's live stuff, so now at a little after 2am, all I wanted was to do was crawl into the tent with my 2 faithful companions; lucky me huh? No, not what you're thinking, they're my cameras, and we'd worked for more than 24-hours over the event, phew! So, as 100's of pictures will tell you thousands of words, I don't need to write much more - please check out my images on this website (ukfestivalguides.com) and here: www.nycgapp.com
To quote from 'Field Of Dreams' (1989): "This is my most special place in all the world. Once a place touches you like this, the wind never blows so cold again. You feel for it, like it was your child."
This is a BlissField of dreams. Each year they build it, and more people come. Thirteen could be your lucky number, but do get yourself a satnav – they have a no-stress entry code!
Published on 03 July 2012 by Ben Robinson