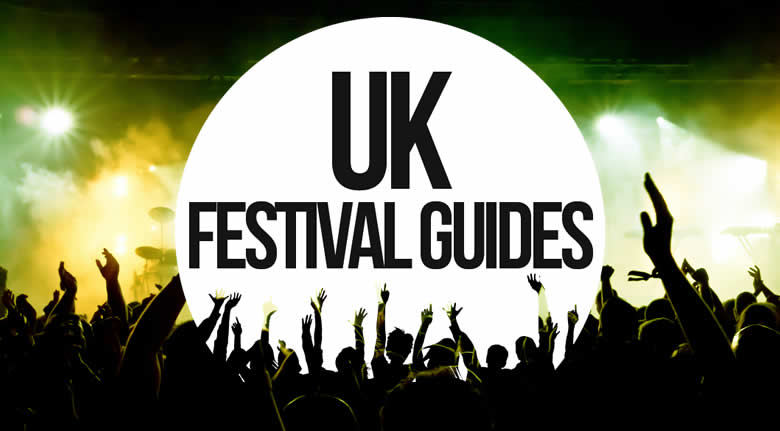 The Festival Grounds
An hour down the road and less than £100 a ticket, Blissfields seemed the value for money festival of the summer. My two friends, Bertie and Buzz, and I rocked up at the drop-off point, and within minutes we were in the queue for the campsite. After the fun-spoiling security guards checked everyone's bags for drugs and alcohol, we collected our wristbands and found a quiet spot to pitch, near the middle of the field. With it being less than a week since I last used my tent, I quickly had it up, and went inside to unpack my bag. When I got out a few minutes later, I was greeted by a cider-swigging neighbour, who laughed at Buzz's tent, comparing it to a dog kennel. I looked over. He was right. Around 5ft long and 2ft tall, bright orange and dwarfed by every other one in sight – people had brought bigger bum bags than his tent. But as Buzz lay with his feet sticking out of the doorway, we realised we had all made a grave error. The floor was a cliff-face. As bumpy as a rock-climbing wall and as jagged as a crack addict's teeth, sleeping on the stoney ground would be intolerable. No wonder this bit was quiet.
After eating breakfast, we headed for the arena, across the road from the campsite. Our wristbands were checked three times during the five minute walk (as if they thought someone was going to sneak in, steal a poncho and watch some of the dire acts on offer), before we entered and looked around. Though tiny compared to the other festivals I'd been to, it was nonetheless action packed. There were small, cloth tents on the immediate right, like a Native American settlement, and the field opened up to the left, revealing the Now and Den tent and The Singularity (the main stage) in the distance, with trailers and stalls skirting around the outside. The Now and Den tent was like standing inside a blue and white striped trouser leg, encasing both the stage and standing area, while The Singularity was decorated with cogs and other mechanical parts, and had an aeroplane's nose in the standing area. Tucked away were the Blisscotheque – a red double decker bus-cum-disco – the Back of the Bus – another DJ bus drowning out everyone's drunken thoughts all day long – and Electric Dreams, a tent screening films. The Hidden Hedge was home to yet more DJs, sofas, psychedelic projections and various sculptures, including a helicopter-housefly hybrid, a giant crustacean, working traffic lights, and a speed boat reminiscent of Doc Brown's Delorean. By walking through it, you could access Area 51 – a white, dome shaped tent on a hillside, which looked like an Eden Project biosphere.
Along the far side of the arena was a series of craft tents, where you could make smoking pipes, guitars and metalwork, to name a few. In front of one tent was a wicker Dalek, a fusion of traditional craftwork and contemporary media – a symbol for Blissfields' time travel theme.
There were several refreshment outlets, too, ranging from Italian to Thai, and beer to iced chai. An attempt to make the festival wholesome had obviously been made, what with the range of fruit and vegetable based foods on sale. But naturally for a festival full of young people, burgers and chips seemed to be the best sellers. And, God, the burgers were good. The cheese wrapped around the meat like a silk robe, the glazed bun was softer than the fat rolls I could feel forming around my stomach, and the inch-thick patty was like biting into a live cow, an eruption of juices, almost drinkable.
The Music
When we first got to the arena, we wandered over to Now and Den to see Echotape, an upbeat indie band with simple chords and lyrics. They put on a good show, though, with one of the guitarists scaling a stack of amplifiers, and the lead singer inviting an audience member on stage to play guitar.
After being struck by a hideous case of hay fever, I found it difficult to stand and dance. But I battled through Dub Pistols' set – which was essentially one, continuous dub track, fronted by a sweaty, crowd-surfing middle-aged man – in order to see Songhoy Blues. And the wait was worth it. Songhoy's guitarist was like Hendrix reborn, elegantly surfing through blues scales like a dolphin. The singer had the widest smile I'd ever seen and dancing so energetic you thought he'd explode. And the scuffling rhythms that kept you on your toes until you left the festival – sensational. If there's one act I'd see again, it's them.
Beans On Toast, who I renamed 'Cheese On Toast' due to his cliché songs, was another decent act. His lyrics were his experiences, accompanied by upbeat folk music. And although some songs were funny, a lot were preachy. Agreeing with Russell Brand, claiming UKIP are the BNP in disguise, telling us to reconnect with nature – aren't these the bestsellers on the bandwagon of leftie protest that we are sold time and time again? Regardless, they went down well with the Winchester youth, who snapped up his merchandise in a flash. I remember little of the other musicians I saw. Every DJ faded into a single set, John Grant swore a lot, and every other band seemed to play reggae. But what I do remember is the spoken word. With a feminist, a midlander and a social reject on show, it's hard to say whether Blissfields were promoting equality, or making novelties of them. One thing's for sure, these guys were yet more preachers. Women's rights, promoting the Midlands, a ballad for slugs – these are all important things, sure, but when everyone's championing belief after belief, you couldn't care less. Awareness has been raised, people have been informed, so how about you act, rather jumping on the bandwagon and capitalising on the troubles of the world? Make a difference, not a poem.
The People
An eclectic mix of people is perhaps the best way to describe the Blissfields attendees. The only people missing were the elderly, although I guess it was too hot for them. During my three days there, I saw more ambulances and paramedics than anywhere else I'd ever been, and I reckon most cases were due to the heat.
Every other character seemed to be present, though. There were babies, barely out of the womb, middle-aged couples, and more dreadlocks than at a Bob Marley convention. In fact, having dreadlocks, fleshies and genie pants seemed to be a prerequisite for working at the festival, even if the workers' accents were disappointingly British, rather than having a cool Caribbean tone. Obviously, being a festival, the majority of people were youths, and they were split into two categories: blatantly middle-class, and middle-class gangster wannabes. By blatantly middle-class, I mean Abercrombie & Fitch polo shirts, receding hairlines, and smoking champagne flavoured shishas. Watching them dance was hilarious. It was as if they'd been pumped full of heroin, unable to move their limbs as they swayed like daddy's yacht. Then there were the gangster wannabes, with their loose fitting clothes, microscopically small, black shoulder bags, and their bucket hats, adorned with marijuana leaves. I just wanted to grab them, saying, 'We get it – you smoke weed.' And thinking about it, there's no doubt those bags are designed for anything other than carrying bags of weed from deal to deal. But if security had opened them up at Blissfields, they'd have most likely found an Innocent smoothie and a packet of macadamia nuts. And if you were arrested while wearing one, well, I can only assume you were caught with the worst goods imaginable – Aldi own brand food.
The Play
Sat on reclining chairs in a home-furnished tent, Buzz and I were in a black hole, isolated from the rest of the festival, with our minds being stretched and squeezed by Play from your Fucking Heart, a play written by Jerry Hyde, and performed by Her Majesty's Right Royal Gonzo Players.
We stumbled in there, bored and unsatisfied, wondering when the festival would become worthwhile. We watched two guitarists and a keys player warm up on a resonator guitar, an electric Gibson and a keyboard, and from the guitar slide and I, IV, V chord sequences, we expected a blues performance. But nothing could prepare us for the events about to unfold.
Things took a turn when a man in a white shirt and white jeans staggered in, like a drunk Bee Gee, looking around the room with an open mouth and abandoned eyes, all emotion in his head with no bodily expression. 'Had he been drinking?' we wondered, as he babbled to a woman, making popping noises with his mouth and saying 'Percival' again and again. Then she joined in, too, and they were both given headsets, their voices immersing us in plosive P sounds like the dripping of water from a tap. More people appeared from the rear of the tent, walking around on the grass between the elevated stage and the audience. Each were given a headset, adjusted their costumes and practiced their lines and diction – it was then that we realised they were putting on a play.
After an hour of sound checks, the stage was finally set. A tall, spindly man, like a bipedal stick insect, introduced the play with a rap. He looked down at his feet, glancing up now and then, speaking faster and faster, leaving him as breathless as an obese sprinter. I have no recollection of what he said, other than his final line, 'Play from your fucking heart.' And with that, it began.
Percy, played by the drunken Bee Gee, had an appointment with a psychiatrist, who had a bizarre accent to say the least. I think she was supposed to be from the Deep South. Or maybe Australia. Or Mozambique. Anyway, she threw herself into character, smashing the fourth wall with her clipboard and pen, pointing at audience members and asking questions.
During the appointment, Percy unearthed a suppressed childhood vision in which he saw an angel and a devil who'd come back to haunt him since reading the self-help book Play from your Fucking Heart. On stage, the angel was played by a teenage girl, who was by far the best actor, even if she smiled more than the company that produces Botox. And the devil, whose black vest, skinny jeans and hat would have been more fitting for a member of a boy band, was played by a 52-year-old, Dorset Dumpling of a man.
Surely there must be an age at which every actor realises whether they have made it or not. And chances are that if your hair is greying, your stage is a few feet of grass and your audience is drunk, stoned and sat on sofas in a tent, your career hasn't quite gone as planned. But this didn't faze the actors, who made Nicholas Cage's acting style seem minimalist.
I think the appointment was supposed to be a journey of self-discovery for Percy, although this became increasingly unclear as the play progressed. Every other line seemed to be a profound, philosophical quotation, whether it be Bill Hicks or Keith Richards; it was as if the play was a live reading of a Wikipedia article. And there were several illogical musical interludes throughout the performance. Normally music is played between acts or for the actors to sing along to, but neither were the case here. Instead, some of the actors danced around to slide guitar while others remained completely still. Then they would return to their original positions and carry on where they left off, rendering the interludes needless.
Having said that, the dancing was a spectacle. Percy's dancing was reminiscent of Martin Sheen's drug-fuelled trance during the opening scene of Apocalypse Now, and there was more hand clapping and hip jiggling than in Grease. And at least the music was good, with the keys player's metal güiro tie stealing the limelight. Watching him vigorously scratch it to the beat like an ape with eczema was brilliant; who knew that clothes could be great musical instruments?
Some of the best moments came from the devil. He milked his lines harder than any teenage boy would Kate Upton. After tearing a guitarist's acoustic away, hurling it to the ground and jumping on it, he continually said, 'I'll pay for that,' often midway through his lines a few minutes later. And his dialogue would drag on and on, as if it were an epic poem, with the phrase 'fuck off, you fairy' being the best of the dribble. His highlight, though, was his re-enactment of slipping on Great Dane dung, with body movements like an inflatable tube man on ecstasy.
It's fair to say that I had no idea what was going on. Perhaps this was due to the world's worst sound system, with half of the actors' microphones breaking, the keyboard overpowering the other instruments, and unexpected amplifier feedback striking like a king cobra, paralysing the actors mid-sentence. Or perhaps the script really was that bad, dominated by swear words and quotes, with no clear sense of plot. But I could tell that the Bill Hicks 'It's Just a Ride' clip at the end was significant, as a summary of the play.
Unfortunately, though, during the second performance (yes, I watched it twice), the sound system failed and Hicks remained silent, leaving the actors stranded on stage while the audience should have been taken on a philosophical rollercoaster. One of them improvised, thank God, with another quote, giving stick insect man enough time to get on stage and deliver his concluding rap. But this being a self-described 'car crash' of a play, the rap inevitably went wrong.
Halfway through his nerve pumped poem, he forgot the rest of it and stopped, stuttering as he tried to restart as if he was remixing it on the spot. Once he had finally recovered, a few audience members clapped and the sound system spluttered into life, spewing out chunks of Hicks over yet more slide guitar.
I can't explain the meaning of the play, and can barely describe the gist of it. I can't even tell you what genre it was. Was this a masterpiece or a snot-covered kid's drawing on a fridge? Who knows? But here's what I thought: it was brilliant. More than a car crash, it was the full 9/11, the best worst play I've ever seen, and that's why you should see it, too.
Conclusion
Would I return to Blissfields? No. Even though it was cheap, provided some laughs and the best play I will ever see, it lacked in terms of music. Other than Songhoy Blues, none of the musicians have stuck in my mind. And as it failed to deliver one of the key components of a music festival, I shan't be going again.
By Joshua Perrett
Published on 15 October 2015 by Joshua Perrett