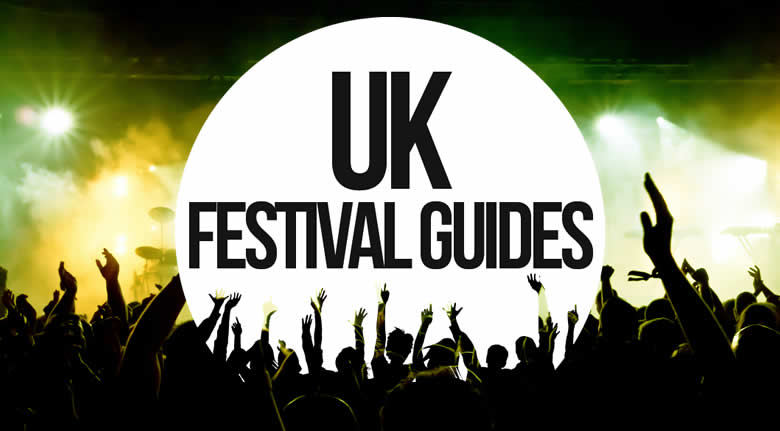 The first time away from its Isle Of Wight home. It also returned with a new hunger, embracing its site change as a way to reinvigorate the event. This was mirrored in the attitude of the crowd, unlike many festivals this year where I've felt that the atmosphere has become flatter than normal, the Bestival punters embraced the festival ethos and spirit relentlessly, making for a brilliant weekend, where Bestival experienced a second wind to build on unlike anything most festivals have seen.
My personal highlight of the weekend, was Dizzee Rascal's defiant, undeniably powerful set. Just the pounding, audience-shaking bass would have been enough to set this crowd on fire but when Dizzee walked on to the biggest crowd of the weekend and bellowed 'my name is Dizzee fucking Rascal' it was clear he was here to remind everyone no-one had surpassed him while he'd been away 'going pop'. Dizzee effortlessly added brand new energy, passion, vigour and bass to cuts from his self-produced, genre-defining, era-defining debut 'Boy In Da Corner' such as the unstoppable 'I Luv U', irresistible 'Fix Up Look Sharp' and 'Jus a Rascal'. The tracks from his new album 'Raskit' sound even better live too, highlights included set-opener 'Space', the infectious 'Make It Last', 'Bop n Keep it Dipping' and 'Wot U Gonna Do.' Consistently rapping with clarity, potency and vitality, the first 40 minutes are flawless. While I wish some songs towards the end of the setlist like 'Holiday' or 'Bassline Junkie' were swapped for songs like 'Brand New Day' Dizzee wins me back round with crowd-pleasing closer 'Bonkers'. Using just his incredible music, flow, lyrics and the raw scratch skills of DJ MK, it is this masterclass of minimalism that made Dizzee the biggest deal here and proved that 14 years on from his debut Dizzee remains untouched as not only greatest MC to ever come out of Britain but also the best British artist of the 21st century (so far).
Moving on from the King to one of the most exciting MCs this country has to offer, Isaiah Dreads performed as part of ZDot's soundsystem show in the Jagerhaus. Performing to a venue so packed, there were queues outside to get in, his set showcased his natural showmanship, in-pocket rapping (no hypeman needed) and his versatility. The musical highlights included 'Hot Spice' and when he played his new track 'Where Have You Been', which was so infectious that everyone was singing along by the end despite having never heard it before. I caught up with Isaiah a few hours before he went on stage with ZDot. He told me that he doesn't know of 'any producers who produce like him [ZDot]' and that ZDot's music is 'perfect festival music' However Isaiah isn't just concerned with getting the festival crowds going, stating he wants his album to 'last longer than the summer' and to have 'longevity'. Though currently Isaiah has no album made, out or planned he told me he has '100 songs in the vault' and is going to keep making songs without 'the pressure of calling it an album'. When asked if the album still matters, it's clear he strongly believes it does, assuring me he 'grew up listening to albums'.
Isaiah grew up in Dorset, local to the new Bestival site. He told me he 'loved grime growing up but couldn't relate to some things in it', he thinks having MCs from parts all over the country nowadays can only be a good thing from a point of 'inspiration' for others. In terms of Grime going global; Isaiah tells others not to be 'selfish' with the culture.
Isaiah also told me his favourite festival songs were MGMT's 'Kids' and Solo 45's 'Feed Em To the Lions'. While he told me that it's not something every artist needs to do, it seems important for him to make music that his audience can relate too. Tonight his music sounds amazing and his vision also seems clear - not only is he one of the most convincing new artists, it's obvious he's only one album away from being one of the best too.
ZDot also brought out trio, the Manor, for a raucous set which highlights included one of the MCs in the group rapping a whole song on top of an audience member's shoulders and seeing recent single 'Sex, Drugs and On the Dole' be given even more energy live. Seeing them in the Jagerhaus was also the perfect place to capture what's special about their live shows. The Jagerhaus has been touring around festivals this year and was a great addition to Bestival, bringing a unique atmosphere that made it the perfect place to see music or, in its massive courtyard-like area, fill the dancefloor. When I first walked in on Thursday night and they were playing A-trak's crowd-pleasing, undeniably irresistible remix of the Yeah, Yeah, Yeah's 'Heads Will Roll' it was clear the Jagerhaus was going to be a brilliant festival hangout with the feeling of an electrifying indoor venue or club experience. Not only did it boast a stunning line up including Idles, Anna Straker among others but also a vision of what our venues could vibrantly become again.
The highlight of many people's weekend was the brilliant atmosphere of Club DaDa and also Caravanserai. Caravanserai almost feels like a festival within a festival, transporting you to another place with its effortlessly immersive atmosphere. There are areas for people to just sit around – from caravans to other groovy seating – as well as two stages. The first is a place where the party never stops - either a band is on or a DJ is at the decks. Often this person is DJ Chris Tofu whose eclectic selection and larger-than-life onstage energy never fails to make people dance, party and smile. The second stage is a place for circus and theatre acts. You'll also often see an aerial artist swinging above the venue, mesmerising those inside and transfixing those outside, making them come in.
My personal highlight from the Caravanserai/Club DaDa line up was Slamboree Soundsystem's two late night sets. I've seen Slamboree's full pyro-rave-circus band – featuring everything from dancers to fire-eaters to sword swallowers – however this was the more stripped-back raw set up of the mastermind behind Slamboree Mike Freear DJing, and powerhouse frontwoman Kathika Rabbit showing off her versatile, bold stage presence through her rich, full live singing ability and MC skills. Seeing Slamboree this stripped back confirmed what fans have known all along – the true heart, soul and power of this band is the music. At first they were a great band; then they turned every gig into an event; and now with their long-awaited debut album coming soon they're on the verge of turning themselves into a movement.
Another venue offering something a little bit different was the Pig's Ballroom. The atmosphere was really friendly, chilled-out and welcoming when I popped into see touring legend John Otway. His set featured everything from his 1977 hit 'Really Free' to his 2003 hit 'Bunsen Burner', the 7th best lyric of all time (as voted for by the public in a BBC poll) 'Beware of the Flowers 'Cos I'm Sure They're Gonna Get You'; and his roady's Bob Dylan impression. His warm reception showed that while the Bestival crowd got everything they wanted in terms of the incredible musical line up, something that keeps people coming back is when they see things they never knew they wanted to see and then love them.
Friday night was headlined by the XX who, despite the introspective nature of their songs were the perfect choice as their impressive, anthemic live sound filled the arena, transfixing people. Highlights included 'Crystalized', the beautiful 'On Hold', frontwoman Romy Madley Croft's haunting, acoustic track 'Performance', Jamie XX's solo moment which went down incredibly and set-closer 'Angels'.
For those with little ones and younger people with them, Bestival had put together a balanced programme to appeal to all ages of children including everything from drop-in circus workshops to woodlands craft. Something I think would have been appreciated by both kids and parents was that while being near enough the main stage to be part of the festival, the kids area was tucked away behind the castle creating a great hideaway for families from the main action when needed. The area definitely worked for the amount of kids there, but if this was something the Bestival team wanted to build on in the future then they definitely could.
Bestival also boasted two stages completely devoted to dance, the first being the impressive Temple. Temple has not only a beautiful stage and a booming PA that was one of the best I'd seen all summer, but also a brilliant line-up including Andy C, Annie Mac's Thursday night takeover as well as Mele. The other dance stage came in the form of a massive ship, known fondly to Bestival regulars as HMS Bestival. Three of my favourite moments on HMS Bestival were Goldierocks' crowdpleasing set which ended in a mass-stage-invasion, Sink the Pink's takeover and Rob Da Bank's Purple Rave – one hour of non-stop Prince.
A source of enjoyment and a meeting point for many was the surreal giant inflatable shrine to Kanye West in the form of a version of his head designed by internet-inspired, genius, new-age clothing label Cool Shit/Hungry Castle. Accompanying Bestival fixture, the world's biggest disco ball, it is things like these sculptures that give Bestival it's unique look and personality.
Another surreal moment was Charlotte Church's Late Night Pop Dungeon which highlights included a mashup of Beyonce's Sorry and 10CC's I'm Not In Love as well as rendition of Charlie & the Chocolate Factory's Pure Imagination. Even when she's having this much fun Church's live vocal ability is genuinely flawless.
The LOOP sessions was also a venue that brought a lot of personality to Bestival. Set to be turned into a live streaming platform, LOOP definitely has a bright future ahead of it. The premise is that a live act plays while their audience watch at the same time as cycling on gym bikes. While it might sound strange in concept to some, it works perfectly when you see it in person.
Something I was really happy to see at Bestival was the CALMzone Tent. For those who don't know CALM (Campaign Against Living Miserably) is a male suicide charity and at Bestival they gave out free tea all weekend while making people aware of the charity. In the future I'd love to see the CALM tent grow, as it has done at other festivals such as Secret Garden Party, maybe even to feature an intimate stage area.
The weather during the weekend was testing for many, but luckily Bestival dealt with it exceptionally well; putting down mats and straw on the worse bits of mud. On Saturday night on the way back to the campsite I even saw a much-appreciated steward advising people the safest areas to walk in.
Tribe Called Quest's Saturday night headline show was for me a mixed bag but the best moments were undeniably brilliant including the encore of 'We the People' and also 'Award Tour'. While their crowd was considerably smaller than the act before them (Dizzee Rascal), those who were there felt lucky to be at the last ever Tribe show. It is also an achievement for their latest single to get one of the biggest reactions of the night 27 years into their career, which is something many groups could only dream of.
Other highlights included one of my favourite MCs right now superstar-in-the-making Nadia Rose whose ability to command the stage, ridiculously tight flow and musical creativity got the party started early on Saturday afternoom. Another highlight was the Comedy and Poetry line up which included Andrew Maxwell, Oh My God it's the Church and Jayde Adams. The People's Frontroom was also a great place to chill out, the venue is very much like any living room except that it's bursting with personality and endless, brilliant jamming.
My only two criticisms would have been the expensive bar which for some punters felt unreasonable and the choice to have the Pet Shop Boys close the Sunday night felt underwhelming.
Overall though Bestival truly was an incredible weekend and a festival that I would recommend to anyone. The Bestival team can also proudly know they lived up to their name. It is maybe a lyric sung during Charlotte Church's set that best sums up the weekend - 'come with me, and you'll see, a world of imagination.'
Published on 14 September 2017 by Ned Dylan