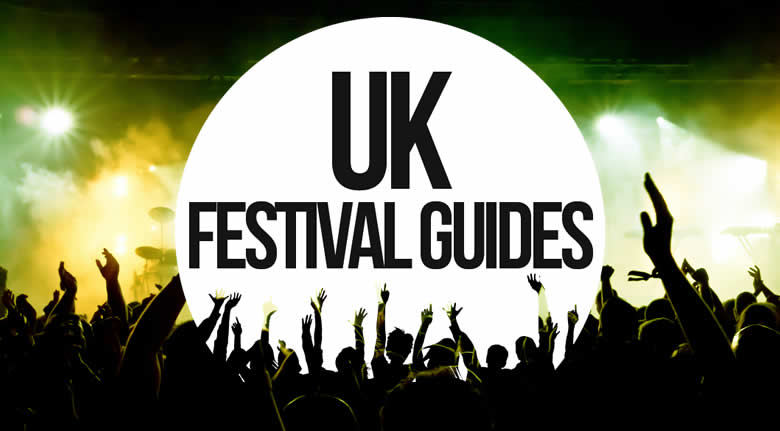 Having told friends that I was off to Beautiful days festival this weekend I was anticipating at least mild looks of jealous rage, or some degree of disappointment, but most just said, what's that then? You know, you start to explain, but it's pointless really, unless you've been to a festival like Beautiful days it's difficult to understand.
Owned and run by the Levellers (for some of my friends, they are the band that had hits such as "what a beautiful day" (see the connection?) and "one way"), and now in its 11th year, this festival seems to have it all, a loyal fan base that help it sell out very quickly, and enough financial poke and kudos to attract some of the biggest and most respected names in the credible music scene, almost to the point of having too many great bands for the amount of stages, like your local council hemorrhaging money towards the end of the financial year, real talent was thrown in all directions from the main stage to the bandstand, I was even lucky enough to see two favourites, Hobo Jones and the Junkyard dogs team up with the Bar steward sons of Val Doonican for an impromptu acoustic gig outside the "tiny tea tent".
It would be easy for the Levellers to get self indulgent with the music, they must have more mates in the festival scene than your average festival organiser, but it doesn't come across that way, the balance seems really right, this is as safe a festival as you'll find, with great children's areas, some people I spoke to come here for their annual holidays, but I still wouldn't call it a family festival, the emphasis is firmly on giving people good music and entertainment, and why wouldn't it be? This is a music festival?
Friday night started with a bang, the first act I saw was Dave McPherson early on the main stage, he was followed by the Selector, Arrested development, Sinead O'Connor and finished up with Ocean Colour Scene. Now that's how to start a festival!
There really was too many great bands to see or mention, I tried to get around as many as I could, but obviously you are naturally attracted to the ones you either know you're going to enjoy because you've seen them before, or ones that have been recommended.
My first real surprise, being a middle age geezer and by my own admission perhaps stuck in my ways or a tad pre-judgemental on the odd occasion, was Bristolian band Laid Blak. I went into the "little big top" primarily to get out of the rain, but this band absolutely blew me away with their music, audience interaction and energy, the tent was busting at the seams and the crowd was going psycho for them, I even started dancing myself!! I spoke to them after the show and they actually thanked ME for coming and said how nice it was to see some "old school" guys in the audience….respect!
I was now in the mood and stuck around, even though the rain had stopped, for the Correspondents, 6 music favourites and billed as "alternative dance", this was just the most infectious set of the festival for me, now I'm not into "DJ-ing", but I am up for a bit of "swing", these boys do both and will drag the un-willing into their way of thinking within 2 songs, guaranteed.
At this point I must say, vegetarians look away, because here comes my award for most outstanding eatery of the festival and it's not pretty. The "Exotic game" burger van was clean, friendly and different, very different. On offer was Kangaroo, Llama (with chipotle chilli), Zebra, springbok and of course Elk. I did have to ask the question as to whether it was ethical to be eating some of these animals, but they assured me that Zebra was a sustainable source, guess that means every time they kill one they plant another..? but the Elk was a very tasty burger, and you can't get the hump at five quid with a cup of tea!
The Saturday evening main stage line up was equally as impressive as the previous night with the Wonderstuff playing support to headliners Primal scream who, still riding high on an impressive appearance at Glastonbury this year, wowed the Beautiful days audience with a back catalogue of hits that stretches back to the start of the 90s and includes the indie classics "loaded" "rocks" and "moving on up".
This festival is held at Escot Park in Devon, a place easily and comfortably big enough to cope with the 10,000 or so punters, with endless space to spread out or hide from the noise, the people or the weather as on the odd occasion I had to this weekend.
Sunday is the big day here with, as you would expect, the Levellers closing their own party. But for me one of the high points of Sunday were Dodgy, a band who sprang to prominence in the Brit pop era with the feel good classics "staying out for the summer", "good enough" and I was so pleased to hear "in a room" again. But they have some great new material and were just the perfect band to be bringing the sunshine back to the festival as the rain that had dogged the morning finally disappeared for the rest of the day.
Also on the main stage was one of my all time hero's Steve Harley with his backing band cockney rebel, I think even after all these years and hits they were staggered at the crowd that had amassed before them, they started with "here comes the sun", not sure if that was pre-arranged, or spur of the moment due to the gorgeous weather the festival was now basking in, but it hit the spot and for me so did all that followed, so many great tracks they didn't even get round to "Judy Teen"!
Lets not forget that any decent festival is so much more than the main stage, and this is definitely true here, a massive big up must go out to "the Bimble inn", resident at many festivals, it brings a warm welcome to all comers, with an un failing list of great bands, absolutely packed to the rafters for "Mad dog McCrea", "Hobo Jones and the junkyard dogs", "Merry hell" and more that I didn't get to see, the festival wouldn't be the same without this little piece of sanctuary.
The Bandstand also played host to some phenomenal acts over the weekend, most memorable for me was "the Bar steward sons of Val Doonican" with their re-written classics such as Chris Rea's "the lady in Greggs (the bakers)", "you gotta fight, for your pint in Barnsley" and a cover of the Abba classic about festival toilets "Portaloo", all this while front man "Scott Doonican" crowd surfs to the bar to pick up beers for the rest of the band, cheers!
For me, this is about as big as any festival needs to be and everything I heard from regulars and staff indicates that the organisers recognise this. There is plenty enough room for everyone, plenty enough to entertain everyone, so every ones happy, or at least that's how it seems to me, a great weekend, I would recommend it to my friends…
Published on 19 August 2013 by insomniac jack