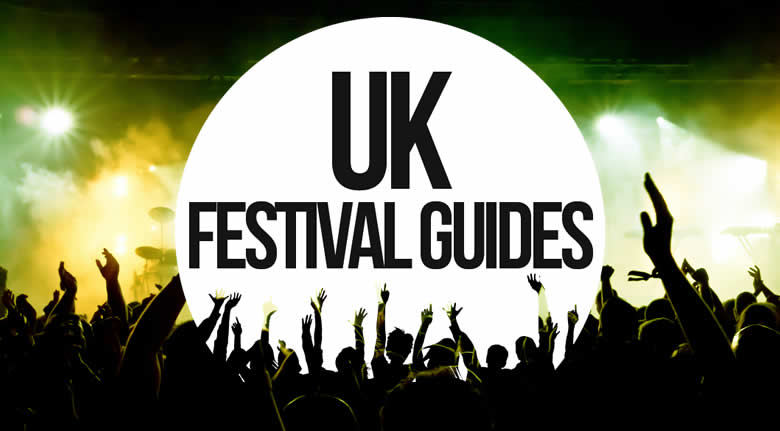 This is Beacons second attempt at a beginning after flash flooding swamped the site last year and had to be called off. This year it was moved to a new higher ground at the Funkirk Estate, a short taxi ride from Skipton. The ticket office was easy to navigate and cheery staff sorted wristbands out for us speedily. As we lugged our tent and alcohol into the campsite we realised it was rapidly nearing capacity. After setting up we had to move to an entire new field outwith the festival boundaries which remained unmanned throughout the weekend – not an ideal start.
Throughout the weekend there was an underlying theme of olde English festivities with the tents seeming more medieval – draped with bunting and pagan flags. This was kicked off with Fancy dress Friday, 'All the fun of the fair'. Although not all revellers got involved, those who did made a valiant effort. Stalls, workshops and tents were serenaded by a ringmaster with a working musical box, monkey in a fez man as well as 1920's weightlifters, jesters and clowns! Although the weather on the first day threatened to repeat events of the previous year, the site held up and there were very few gloomy faces.
Friday seen some stomping sets by London's electronic outfit Factory Floor followed by an equally crowd enthusing Mount Kimbie who got the Stool Pigeon Stage(tent) good and sweaty. Roots Manuva bounced onto stage to an anticipating audience and had us all moving but left with a distinct feeling something was lacking. Meanwhile aesthetically alluring Savages managed to steal the show with a rollickingly angsty drone to a packed out small capacity Noisey/Vice Stage. News that Julio Bashmore had cancelled failed to dampen spirits on what was an enjoyable first day.
Up and coming Brit School alumni King Krule(Noisey/Vice) impressed on Saturday to a crowd almost as fresh faced as them. Koreless and Pearson Sound kept the beats pounding and the sweat dripping at Greendales Stage which had turned into a muddy swap even in the backdrop of some blistering Yorkshire sun. Local heavyweights Wild Beasts however failed to fully get going and by no means merited their billing as headliners based on that performance. They can, and should have done much better. Andrew Weatherall & Sean Johnston rounded of the evening with a sublime 4 hour set of pounding house and electronica – a far more adventurous 'A Love From Outer Space' than I've seen before.
Sunday started in another downpour and overhanging grey but third day festival brain haze was blown away by the familiar breeze of Willy Mason's blues, making Stool Pigeon smile. Having travelled from Glasgow to the backend of Yorkshire, seeing fellow Weegies Errors pounce on stage and deliver an energetic zap of musical joy to the tent as the rain kept pouring down outside. After a sugar hit from a gin mojito lovingly made in the ale tent at the heart of the festival site Patrick Wolf lit up the Stool Pigeon stage with a giant smile and genuine happiness at the reception he received. He delivered a perfect set of acoustic hits and special songs as the evening sun finally beamed from the back of the tent. Finally the Stool Pigeon stage was headed up by Toots and the Maytals. This band really felt like the keystone of the Beacons festival, with anticipation sparking as they were announced on stage. The band played with insatiable energy and experience of proper entertainers. Frederick "Toots" Hibberts' shouts were echoed by the crowd every time as the ska dance spread to the edges of the tent, a fitting end to a wonderful weekend.
Published on 23 August 2012 by seanpeterb