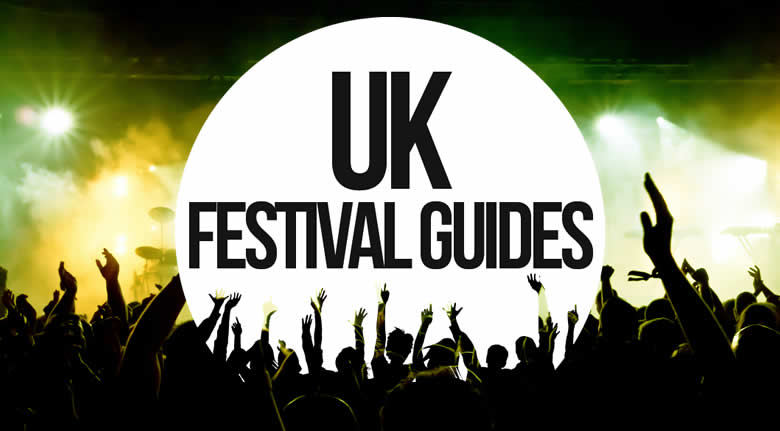 This independent festival comes from humble beginnings, as laid out in the personal story written in this years festival programme by organiser Josh. While he attributes a lot of the success to a series of fortunate bookings it appeared to me that not only are the team great at discovering and booking up and coming artists, but that the festival is also highly organized and well thought out. The attention to detail is second to none; from the volunteers who will help you pitch your tents and carry your stuff from your car, to the well thought out set timings that mean very few clashes and always music to watch on one of the three stages. The stages were close enough that you could walk between them in a matter of minutes, but sound quality was excellent and not impaired at all, and even with almost every person at the main stage for the headliner each night it was still possible to see the stage well from wherever you ended up. Between two of the stages is the family farmhouse, with front door constantly ajar, and the resident Labrador wandering in and out.
I attended Barn on the Farm as a volunteer, we had to complete a few short shifts in return for a free ticket. Our security briefing on Friday was welcoming and laid back which the tone for the whole weekend. Head of Health and Safety's speech went along the lines of "if you see someone being a dick, ask them to stop being a dick. If they're still being a dick, tell security, who will ask them to stop being a dick." Too easy. Security must have been pretty bored though as I didn't actually witness anyone being a dick all weekend. The crowd is made up of musicians, artists and genuine music lovers (after the first day I realised that there are potentially more musicians in attendance than 'normals'); and they are all friendly and passionate about music.
The sense of community on this small farm was something really special, and clearly what keeps people coming back. Almost everyone that I spoke to had attended before, and they were always excited to meet a BOTF virgin (definitely the minority)! The audiences aren't the only people coming back repeatedly; so many of the artists also mentioned how happy they were to be returning to the farm. A few of them, like Hudson Taylor, Martin Luke Brown, and Orla Gartland, who have all played at the festival before were not on the line up this year but were in attendance anyway, regularly spotted watching music or drinking in the sunshine. I actually walked past Gabrielle and Alfie on Friday trying to play with the chickens and ducks in the coop which I think they had let themselves in to… bit of a surreal moment.
Despite being unfamiliar with a lot of names on the line up I spent my days wandering between stages, never disappointed with what I found. The line up is excellently curated, and the artists are clearly also chosen with their live performance credentials in mind. I saw so many brilliant sets that it's hard to narrow it down but highlights for me were: Prose - hated by security but apparently loved by the girls in the campsite; Isaac Gracie who gets better every time I see him; OUTLYA, the lead singer was like an excited puppy all weekend, he was having the best time and never removed his branded shirt; Sundara Karma who came straight from smashing John Peel at Glastonbury and managed to rock the main stage just as hard; Lany who headlined the Outdoor Stage on Saturday and provided perfect fun Saturday night vibes; Amber Run who are a consistently amazing live band and regulars on the farm; Keir – potentially the sassiest performance I have ever witnessed (in a good way!); Tom Grennan, who I notice is on a lot more festival line ups this summer, definitely worth checking out if you get the chance; and finally Jade Bird, who is a seriously impressive and emotive singer and also happens to be the girlfriend of similarly awesome Burnz.
After the monumentally talented Tom Odell finished playing on Sunday night I headed to the now closed courtyard bar for the crew party– a chance for the team to say thank you and for us to finish up all of the alcohol that was left over. On arrival we realised that the artists had also all crashed this party - probably the free booze that did it. They were asked to leave after a while (why?!) but my friend and I had been chatting to some members of Amber Run and Hudson Taylor who informed us that their campfire would be much more fun, and somehow we ended up amongst their tents in the artist camping area, with two guitars, my ukulele and an awful lot of very talented musicians. Nothing could have rounded out my festival experience better than sitting around a fire, singing with Martin Luke Brown, Hudson Taylor, Amber Run, Burnz, Jordan Mackampa, Josh Savage, Leila from OHKE, a guy called George who wore a white beret and was amazing but who's stage name I can't remember, and Lewis Watson's Dad (that was a random addition). Having missed Jordan Mackampa's set that morning, which was just a little too early for me, I have to say that my final highlight of the weekend was when he was passed the guitar and blessed us all with an incredible acoustic song. The silence afterwards was something that I won't forget.
Barn on the Farm you have me hooked, and I will definitely be back. Josh says in the programme that he had a vision of creating a connection and "blurring the lines between artist and audience", perfectly represented by the photo below showing Joe from Amber Run, Harry and Ronan from Hudson Taylor, and Lewis Watson watching Flyte perform, while the lead singer
Published on 12 July 2017 by Helena Cochran