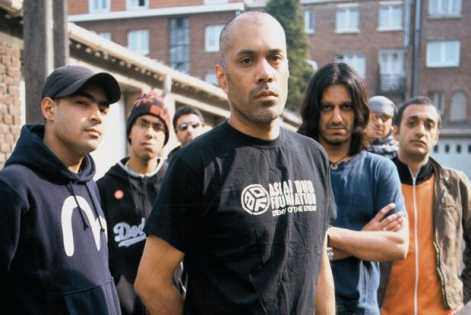 BEARDED THEORY FESTIVAL has announced the event dates, details and first set of artist bookings for 2013's installment of their award winning event.
Friday's Main Stage will be headlined by Sheffield's incendiary Reverend and the Makers. Also on the bill are Scottish folk singer Karine Polwart, Derby's very own indie chart toppers The Beekeepers playing a rare show, and fellow locals Life & Times of Brothers Hogg.
Two more bands for the Friday main stage line-up will be released in December
Saturday's billing is topped by the legendary Asian Dub Foundation. Joining them on bill is celebrated folk singer Seth Lakeman, reggae legend Macka B, classic rockers Quireboys, heavily requested punksters Citizen Fish, up & coming folk band AHAB and BT favourites Zombie Met Girl. One more band will be announced to complete the Saturday billing.
It will come as no great surprise to announce that Levellers will be headlining on Sunday after their late cancellation this year due to a fiddler's finger injury. Levellers will close the festival in style on the Sunday night and are joined on the bill Liverpudlians The Farm who will be performing a greatest hits set, BT favourites Goldblade, acclaimed folk rock band Ezio, the heavily requested New Groove Formation. Three more acts will be announced in December to conclude Sunday's festivities.
Tornado Town is the festival's 2nd stage, and much of their line up has now been confirmed. Highlights include cult Punk band, Far Cue, Maroon Town, Buster Shuffle, 18 Nightmares at the Lux, Left Step Band, Port Erin, The Membranes, Boot Hill All Stars, Sunday Driver
The Men That Will Not Be Blamed For Nothing and adrenaline filled rock n roll band Pusycat & Dirty Johnsons.
The Magical Sounds Dance Stage will once again be pumping out the heavy beats and they have produced another stunning line up in their now famous big top. Magical Sounds will be releasing their acts shortly.
Bearded Theory has also confirmed details of a number of exciting changes for 2013. These include a new late night Cabaret Tent located in the expanded Camping area, a new location and PA for The Waters Edge acoustic stage,
Of course, as an award winning Family Friendly Festival, the huge Angel Gardens kids area will once again return, bigger and better than ever. They will also be an even better family camping zone (with picnic tables for family evening meals), alongside a major investment in site art and the festival's green spaces.
After hugely successful debut in 2013, Thornbridge Brewery in Bakwell, (located just 20 miles from the festival), will once again be run the on-site bars, bringing with them a wide selection of Ale's and Ciders
Published on 29 October 2012 by Ben Robinson