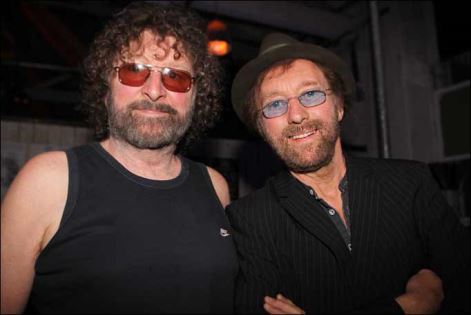 Fairport's Cropredy Convention music festival today announces the full line-up of artists at this year's event.
Cropredy will present more than thirty hours of live music from twenty-one acts to an audience of up to 20,000 festival-goers on Thursday 7, Friday 8 and Saturday 9 August 2014.
This year, the event is celebrating its thirty-fifth anniversary - Fairport Convention's first Cropredy festival took place in 1980 - and will be staged on farmland north of Banbury, Oxfordshire.
Headliners for 2014 include The Waterboys, Chas & Dave and Marillion. The customary Saturday night closing performance from host band Fairport Convention will be preceded by a solo set from Al Stewart.
Celtic bands include Scotland's Capercaillie, Ireland's Cara Dillon and Brittany's Churchfitters while Wales will be represented by emerging artist Deborah Rose. Other notable acts include Steve Hackett's Genesis Extended, The Wonder Stuff, and The Australian Pink Floyd Show. As in previous years, Cropredy will also feature the winners of the BBC Radio 2 Young Folk Award
Published on 29 January 2014 by Ben Robinson