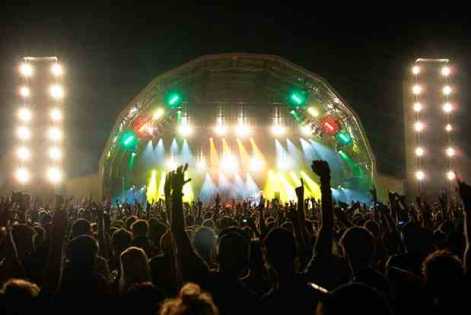 Europe's biggest Bass Music & Soundsystem Culture festival is embarking on a huge global launch party club tour this spring and will be bringing a little taste of Croatia to a city near you!
Outlook Festival which runs from 30TH August – 3rd September is set against a backdrop of the stunning region of Istria, Croatia in a breathtaking abandoned fort. The Outlook site looks like something from a lost world and boasts the most unique festival site in Europe, if not the world. Located on a peninsula surrounded by crystal clear Adriatic waters, Outlook combines sun soaked beach parties by day and all night raving up at the fort when the sun sets! The legendary Outlook boat parties will also be setting sail with some of the most exciting artists, labels and promoters in Bass Music.
This year Outlook Festival packs its bags with some of their favorite artists and will be hitting a city near you! With numerous launches planned across major cities in the UK Outlook will also reach out to the bustling scenes across Europe heading to France, Italy, Switzerland, Greece, Denmark and Germany to name a few.
Beyond the stable of European cities, Outlook launch parties will find their way across Asia to some new destinations. For the fist time we see Outlook Festival join forces with the budding music scene in India with dates in Delhi, Mumbai and Bangalore. Heading further east Outlook makes its first appearance in Hong Kong and returns to Tokyo, Japan for the second time.
Heading south from Asia, Outlook Festival reaches its furthest destination on the shores of Australia and New Zealand. On the other side of the globe Bass Music has found new roots in both these countries where Outlook Festival has an avid following. For the Australian leg of the tour Outlook Festival will travel from Perth all the way to Adelaide, Brisbane and down to Melbourne. New Zealand will host Outlook Festival in Christchurch, Dunedin and the city of Auckland making these launch parties a rare event for those not able to make the journey to Croatia.
Find out all the Tour dates
here
Published on 23 February 2012 by Wayne Feltham