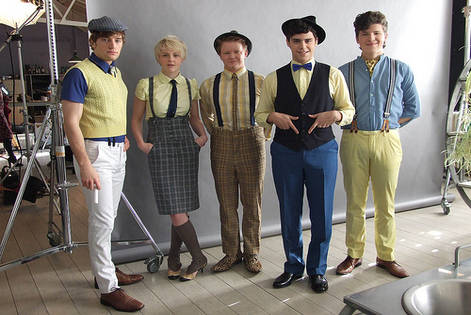 Noah and the Whale are the latest addition to the iTunes festival playing at the Roundhouse in Camden.
Noah and the Whale are the latest band to join the iTunes Festival 2011 line-up, playing on Sunday 24th July.
London's indie folk favourites travelled to Los Angeles to record their latest - Last Night On Earth. They returned with a great album and a new rockier sound. They'll bring an expanded live line-up to the Roundhouse, and look to raise the roof with singles such as "L.I.F.E.G.O.E.S.O.N." and "Tonight's The Night".
They join previously announced artists ADELE, Foo Fighter, Linkin Park, Duran Duran and Paul Simon. Over forty more artists still to be announced.
Itunes festival has more than 60 artists performing 31 consecutive nights of brilliant live music in the UK's best venue, the Roundhouse in London. Since 1966 the Roundhouse in North London has been an iconic music venue, hosting performances from the likes of Jimi Hendrix, The Doors and Led Zeppelin.
Published on 22 April 2011 by Wayne Feltham