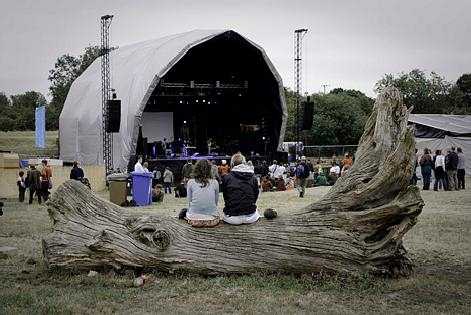 Standon Calling are once again offering an unsigned band the chance to play on the main stage at the festival alongside the likes of Battles, Spiritualized and Lamb.
Following the success of last year's first-ever Road to Standon, hundreds of artists entered the competition with an industry panel hand-picking the bands that have battled it out in the three heats to date.
Road to Standon judges are industry movers and shakers, with the festival giving acts the chance to perform in front of people they otherwise might not: Natasha Haddad (The Great Escape booker); Jon Hillcock (New Noise podcast and Ex-NME, XFM and 6music DJ); Olly Hodgson (Coda Music Agency); Andy Malt (CMU editor); Ally Wolf (booker for The Old Queen's Head, The Nest, The River Rat Pack Tour); Ollie Clueit (radio plugger/award-winning blogger); and Tamsin McLarty (Standon Calling booker).
The competition is a natural development of Standon Calling's commitment to support new music and help break new acts. Artists including Mumford & Sons and Florence and the Machine were unknowns when they first performed at Standon. Another potential star may well have entered the competition. The final heat takes place on Thursday 14th July with the four winners of the heats, plus two judge's wild cards competing at the festival on the Thursday night, when the site and bars will be open. The winner will then take to the main stage on Sunday.

This year's festival is taking place over the weekend of August 12-14 in Standon, Hertfordshire, just 40 minutes away from London. The UK's only festival with a swimming pool, Standon Calling is a three-day party with musical icons, breakthrough acts, themed fancy dress, an on-site nightclub and all-night bars.
Published on 16 June 2011 by Ben Robinson