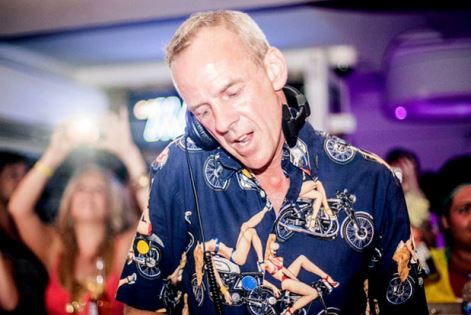 Featuring 10 fields of wonderment and 20 stages filled with amazing music, insane sideshows and magical happenings, Bestival's spectacular 10th birthday bash this September 5th-8th is set to be nothing short of EPIC.
Celebrating those 10 years for all they're worth, we've already got a musical line-up that's second to none, with headline appearances from Elton John and Snoop Dogg, sets from M.I.A, Franz Ferdinand, The Flaming Lips, The Knife, Wu-Tang Clan, Richie Hawtin, Carl Cox, Annie Mac Presents, and so many more. Plus we've got jaw-dropping attractions like our amazing new arena The Port, Films in the Forest, World Music Day on the Bandstand, The Wishing Tree, Swamp Shack and The Grand Palace of Entertainment, and now we are mind-blowingly excited to announce our crowd slaying Friday night headliner!
Rob da Bank says: "I still can't believe Bestival is gonna be ten… but it is and that's great cos it means we get to go even more mental with our onsite creations and general madness. We wanted to have a big moment for all our amazing crew and the beautiful Bestivalites whether they've been with us for the last decade or even just this year so we went back to one of our headliners from the first year and someone who's supported us since our early days in clubland. Yes ladies and gents, boys and girls roll up roll up for what will be the biggest spectacle in UK festival land as we unveil Fatboy Slim's Bestival Birthday Bash."
Fatboy Slim says: "It was at Glastonbury 2003 where I closed the Sunday Best stage for Rob da Bank that I first saw the glint in his eye to create his own festival. 12 months later I was headlining Bestival and TEN years on, here I am again, throwing them the biggest birthday bash possible and sharing the main stage alongside Elton John and Snoop Dogg. It's an absolute honour to return for this momentous occasion – staying creative and independent in these times. You've come a long way, baby!"
YES! Our much anticipated Friday night headliner will be the one and only Fatboy Slim AKA Norman Cook. Norman was one of the very first headliners at the inaugural Bestival in 2004, so it's a real coup to have him aboard HMS Bestival in his rightful place once again, helping to celebrate our spectacular tenth anniversary. Playing an exclusive set just for us, which he's dubbed 'Fatboy Slim's Bestival Birthday Bash', it's guaranteed to be a monumental appearance, with outrageous onstage birthday party antics galore and some very special surprises which will be revealed on the night. Armed with an almost endless abundance of mega-hits from Everybody Needs A 303 to Star 69 (What The F*ck) and way beyond, you can expect the mother of all celebrations as the master of good-time party music throws down a large helping of epic goodness, like only he can.
You don't want to miss this one it's going to be a legendary 10th birthday. And what a 10 years it's been, from just a few thousand people rocking out in 2004 to becoming the Best Major Festival winner in 2012, we certainly have come a long way baby! Staying true to our independent, boutique roots we're playing with the big boys now and we promise a spectacle that's not to be missed, it's going to be the party of the year, so don't miss out!
Published on 15 May 2013 by Ben Robinson