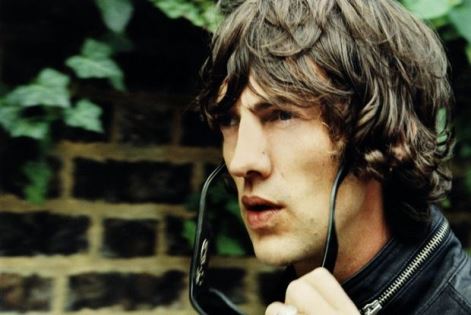 With just over a week to go until the gates open, the excitement is building towards the eighth edition of Latitude. Soon the festival's arenas will be built, the campsites all set for 35,000 revellers and the Latitude sheep.
Latitude is thrilled to announce another fantastic addition to the BBC Radio 6 Music Stage; Ivor Novello winning writer Richard Ashcroft. With Ashcroft as their frontman, The Verve were one of the defining bands of the nineties; landmark album Urban Hymns sold over 12 million copies, the band performed headline slots at major festivals, and the 1997 single Bittersweet Symphony is an enduring British anthem. A successful artist in his own right, Ashcroft has released three solo albums. With a wealth of crowd pleasing classic tracks as well as new material, Ashcroft's performance promises to be the perfect way to spend a Saturday evening at Latitude.
Also added to the BBC Radio 6 Music Stage is singer/songwriter and former frontman of festival big-hitters Supergrass, Gaz Coombes, whose experimental yet melodious solo tunes promise to be a highlight of the weekend.
Getting the party started In The Woods on Thursday night will be Latitude's broadcast partner BBC Radio 6 Music. Latitude and 6 Music are excited to announce that two of 6 Music's DJs will be throwing a Welcome Party and you're invited! The incredible Mary-Anne Hobbs and Craig Charles will take to the decks to play out some of their favourite tunes, getting revellers in the festival mood deep within The Woods.
Latitude is delighted to announce that The Leisure Society will open the Obelisk Arena on Friday, with a performance of the band's delicate, complex and earnestly written folk music from their three albums. Twice nominated for Ivor Novello Awards, The Leisure Society have collaborated with Ray Davies and received very high praise from Brian Eno and will kick off the proceedings in style.
Brand new for 2013 is new music stage The Alcove. Tucked away near the banks of the lake, on the edge of the woods, The Alcove will provide an intimate setting for festival goers to catch some exciting upcoming acts. Latitude is delighted to announce the latest additions to the stage, joining previously confirmed acts Catfish and the Bottlemen, Dems and Duologue.
Having picked up the Solo Artist Award at the 2013 Rock The House at the House of Commons, singer songwriter Abi Uttley is carving out a name for herself with her engaging style and impressive vocal range. Manchester-based Bipolar Sunshine will follow the release of their anticipated debut EP Aesthetics with an appearance at on The Alcove stage as one of a handful of UK dates. Also appearing will be British singer and Columbia Records signing Chlöe Howl. Emerging in 2012 with single No Strings, a brilliant ode to one night stands, the vivacious 17-year old has since been garnering praise from Pitchfork and The Guardian for her wicked lyrical bite and youthful exuberance. The Establishment, a Nottingham-based indie band formed by former Nottingham Forest star John Burns return to Latitude for a second year running; The Family Rain are three brothers who play high-octane, dirty blues-infused rock 'n 'roll. On the brink of big things; audiences would be wise not to miss their appearance at this year's festival!
Alt-pop singer-songwriter Hero Fisher joins the bill on Saturday, a mesmerising performer with a number of impressive accolades under her belt including a concert at the Sydney Opera House. Joining her will be Kins, an Australian four-piece now residing in Brighton whose debut album, the playfully titled Dancing Back And Forth, Covered In Whipped Cream, has drawn comparisons to The xx for its spacey, delicate musicality. East Anglian four-piece Maglia Rose Group, fronted by singer Daisy, will be appearing; officially Adele's "new favourite artist" Marques Toliver will bring his classical and RnB influenced songs to the stage; on Saturday is one of BBC 6Music's Steve Lamacq's 'Favourite New Bands', LA based folk-pop outfit Milo Greene. A four-man, one-woman configuration, the members are multi-instrumentalists who swap roles on stage to create beautiful sun-kissed harmonies and impressive airbrushed sonics.
The ethereal dream folk of MT. Wolf have wowed critics, including Clash which named the London-based four-piece one of its One's To Watch 2013, and they will join the bill on Latitude's newest music stage; meanwhile fans of psychedelia will be delighted to see Syd Arthur, the heirs of the fertile Canterbury music scene of the late 60's and 70's, bring the spirit of English progressive rock to Henham Park. Sivu, the hotly tipped solo artist who broke through into the public consciousness earlier this year when the video for his debut single Better Man Than Me, which filmed the 24 year old sing live from inside an MRI scanner clocked up half a million views on YouTube, will bring his sensitive, soaring song writing to Latitude. While Birmingham four-piece Superfood, fresh from a tour with Peace, will treat festivalgoers to a set of the rousing indie rock that is fast winning over influential ears such as those of Zane Lowe.
Also appearing elsewhere at the festival will be Luke Sital-Singh who has received huge support across BBC Radio 1 and BBC 6 Music from a never ending list of tastemakers including Huw Stephens and Steve Lamacq. His second EP Old Flint showcases a young songwriter coming into his own and is guaranteed to earn him yet more critical acclaim and new fans alike. Hailing from Norway, rock, pop and folk singer songwriter Thomas Dybdahl makes the journey to Latitude, expect to hear romantic, introspective, out-going, hum-worthy, adventurous tunes and Naomi Keyte will bring her electric folk to the festival playing tracks from her EP Edge of Morning.
FILM AND MUSIC
Total Film is delighted to announce Paddy Considine as the special guest at Latitude, appearing in the Film & Music Arena for a Q&A. Perhaps best known for his partnership with director Shane Meadows, Considine exploded on to the scene as the dangerously disturbed Morell in 1999's A Room For Romeo Brass, and has since re-teamed with Meadows in 2004's stunning revenge drama Dead Man's Shoes and 2009 mock-doc Le Donk & Scor-zay-zee. Labelled "the scariest actor of our time" he is renowned for his intensity but has shown disparate sides in movies as diverse as Last Resort, My Summer Of Love, and The Bourne Ultimatum. His work for TV has been no less commanding, be it investigating the crimes of the Yorkshire Ripper in Red Riding: In The Year Of Our Lord 1980 or seeking a killer in The Suspicions Of Mr Whicher: The Murder In Angel Lane.
Comedian, actor and author Katy Brand will also appear at Latitude in conversation with actor and film-maker Jonny Owen. The two will be introducing the new film Svengali, scripted by Owen and starring Brand which tells the story of a music-mad postman turned band manager, plus hosting a Q&A.
In Pandora's Playground there will be a new take on a documentary, as Actor and Dylan Thomas fanatic Rhys Ifans goes on a journey of discovery about the Welsh rock and roll poet. An investigation into Dylan's Welshness in the 21st century, but it is also a discussion about language and art and the ways in which Dylan Thomas' genius with words pervades all of the natural world, with his universal themes of Life and Death and the beauty and sensuality of Nature.
Mark Lamarr has added more superb names to his popular Gods Jukebox in the Film & Music Arena. Joining Squeeze frontman and his band Glen Tilbrook & The Fluffers and vintage rock 'n' roll outfit The Dustaphonics will be Jamaican reggae and rocksteady singer Dave Barker & Sidewalk Doctors. This gifted, but underrated artist has been making quality music since the 1960's and has worked with everyone from legendary producer Lee Scratch Perry and The Selector. One not to miss! Also performing will be Blues singer & harmonica player Little George Sueref bringing his own unique brand of good rockin' blues to Latitude. If you hear the beat & you have to move your feet, you're in the right place!
Published on 11 July 2013 by Ben Robinson