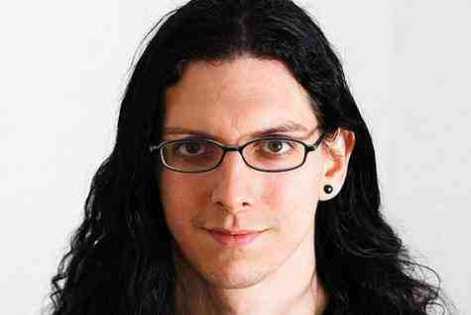 Following their biggest, most successful and creative year yet in summer 2011, Blissfields Festival returns in 2012 to Winchester, Hampshire on the weekend of 29th June to 1st July, with organisers now pleased to announce this year's comedy line-up
With hosting credits at the Metal Hammer Golden Gods Awards and warm-up duties for Never Mind The Buzzcocks, occult "metalhead" stand-up Andrew O'Neill joins David Morgan, regular guest on 'Big Brother's Bit On The Side' and described by the New York Times as "an intellectual air", and organizer of the 5-star Edinburgh show 'The Big Comedy Breakfast', Marc Burrows, on this year's Blissfields comedy line-up.
Danny Sutcliffe, Ed Easton, Fern Brady, Tony Basnett, Owen Niblock, Peter Philiipson, Red Redmond, and compere Ruth E Cockburn complete the announcement, with more names still to be revealed.
A comedy stage was launched at Blissfields 2011, this year expanding to include some of the most wonderful, weird names on your telly box… and soon to be on your telly box.
The festival has been applauded over the past 11 years for its attention to detail, creativity, family friendly atmosphere and wide-ranging musical and arts bill, but above all, for remaining at an intimate 2,000 capacity, following years of critical acclaim, stellar live performances from some of the country's biggest live music acts, and sell-out crowds.
Last summer; Tricky, Frank Turner, Summer Camp, King Charles, Gold Panda, Various Cruelties and Treetop Flyers joined acts including Mumford & Sons, Laura Marling, Super Furry Animals, Ben Howard, and Mystery Jets, as part of Blissfields musical heritage.
This year's first music announcement was made last week with Imperial Leisure, Subgiant, The Mini Band, and now Dub Pistols, performing alongside yet to be announced headliners and over 100 other artists across four music stages.
In 2012, Blissfields nod their school cap to the world of sport, offering a dandy revival of the Great British Summertime and a golden age of playground camaraderie and frivolity. With a full program of sports day shenanigans, a school disco and late night ballyhoo, expect your mischievous tutors to be on fine form as they guide you through the most fun you'll have with your chums all year. Hoorah! Hoorah, indeed!
This year you'll have the opportunity to represent your House, as well as vote for House Captains, once again giving fans of the festival anotherway to be a part of the makings of the event. Although Blissfields will not be strict on the dress code, they warn that Hall Monitors may have to be assigned to make sure you are all upholding the Blissfields reputation.
Grab your jolly hockey sticks and catch us round the back of the bike shed for the best "last day of term" style fun you ever had.
For ticket info go to Blissfields Festival
Published on 08 March 2012 by Wayne Feltham