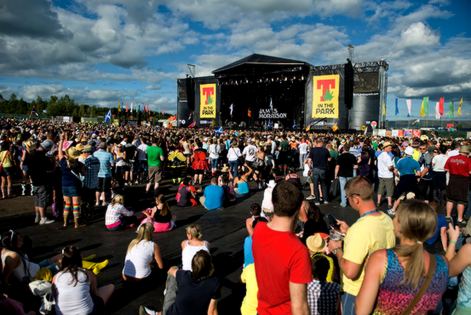 The final batch of tickets for T in the Park go on sale end of February.
Tickets for this years
T in the Park
go on sale for the final time on Friday 25Th February at 9.00am.
The first two headline acts have been released and this year the Foo Fighters and Blink 182 will rock out at one of Scotlands finest festivals. The festival has 180 acts spread across 9 stages with a mixed genre of indie, rock, dance and hip hop.
Tickets
cost £180 for Adult weekend camping, Day tickets range from £65 - £75
Published on 06 February 2011 by Wayne Feltham