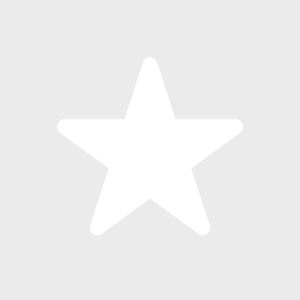 The are two known artists who go by this name; 1. British rock band; 2. a US brutal underground Hip-hop duo.
1. The Godfathers are an English alternative rock/new wave band from London, England, with strong influences from R&B and punk. The Godfathers were formed in 1985 by brothers Peter Coyne (vocals) & Chris Coyne (bass) from the ashes of their previous band The Sid Presley Experience. The Godfathers toured extensively & quickly earned a serious reputation for their electrifying brand of primal rock & roll & incendiary live shows around the World.
Forming a recording partnership with famed producer Vic Maile The Godfathers released 4 critically acclaimed, smash hit independent singles on their own Corporate Image label ('Lonely Man', 'This Damn Nation', 'I Want Everything' & 'Love Is Dead') which alongside a brutal cover of Lennon's 'Cold Turkey' were compiled into their seminal debut album release 'Hit By Hit' in '86. The London band then signed a Worldwide deal with Sony/Epic records in '87.
The Godfathers unleashed the storming rocker 'Birth School Work Death' as their debut single on Epic Records in late '87 & scored a US Billboard top 40 hit after massive college radio airplay & heavy MTV rotation. The classic 'Birth School Work Death' album released in '88 followed (includes the 'hit' anthem title track & singles 'Cause I Said So' & a re-recorded 'Love Is Dead') & was celebrated with extensive tours of the UK, Europe & U S A they cemented their reputation as one of the best, 'must-see' live acts of the period.
The Godfathers' mob inspired image, raw lyrics & guitar-driven, edgy Rock'&'Roll sound was in direct contrast to the bland, synthesized pop that mainly dominated the mainstream charts at that time & foreshadowed the Brit-Pop/Rock resurgence of the early 1990′s.
1989′s album 'More Songs About Love And Hate' (featuring the American college radio smash single 'She Gives Me Love' and live favourite 'Walking Talking Johnny Cash Blues') was followed by the death of producer Vic Maile & the departure of guitarist Kris Dollimore, who was replaced on guitar by Chris Burrows for the 'Unreal World' album (which included the American radio hit single 'Unreal World' & a searing cover of The Creation's psychedelic classic 'How Does It Feel To Feel') in 1991.
A provocatively titled live Godfathers' album 'Dope, Rock & Roll & Fucking In The Streets' was issued in 1992 on the band's own Corporate Image label (scoring 20 out of 20 in an NME review!!) & they toured the globe constantly. With a new line-up The Godfathers released 2 further albums on Intercord Records, a self-titled album in '93 (also known as 'The Orange album' because of it's distinctive cover art) & 'Afterlife' in '95, before the group finally imploded in 2001.
In 2008 The Godfathers reformed their original line-up to promote a vastly expanded 2CD version of their classic debut album 'Hit By Hit' & performed a select amount of British, European & American dates & festivals together for the first time in nearly 20 years. These included the highly successful revival of their traditional Saint Valentine's Day Massacre concerts with knockout, triumphant performances at The Forum in London in February '08 & Chicago's Metro in February '09.
Former Sid Presley Experience guitarist Del Bartle replaced Dollimore in March '09 & drummer Dave Twigg completed the band's line-up, joining in October 2012.
The Godfathers celebrated their landmark 25th anniversary with the release of a live DVD/CD compilation entitled 'The Godfathers – Shot Live At The 100 Club', released November 2010. This live collection captured The Godfathers at their raw, rocking best & featured the band playing their favourite Godfathers/Sid Presley Experience numbers to a red-hot, extremely appreciative sold-out audience. The Godfathers influence has grown steadily in recent years with American stadium rockers Local H & Spoon releasing cover versions of Godfathers' classics 'Birth School Work Death' & 'This Damn Nation' & The Mars Volta citing the band's trademark primal rock & roll sound as a major influence on their recently released 'Noctourniquet' album.
The Godfathers explode into action in 2013 with the much-anticipated release of a brand new album 'JUKEBOX FURY' – their first full-length studio release since '95 – & a 22 date March UK tour with punk icons The Stranglers. 'Jukebox Fury' was produced by The Godfathers & will be released on the band's own Godfathers' Recordings label.
2. The Godfathers is a collaboration group between rappers Kool G Rap and Necro. Their debut album "Once Upon A Crime" is scheduled to be released on November 19th, 2013.[1]
On November, 30th, 2011, The Godfathers released a digital mix CD, titled, The Pre-Kill. The digital mix consists of fifty previously released songs of Kool G Rap & Necro going back and forth song for song.
Kool G Rap on the Godfathers project: "A lot of people can only imagine. But since both of us are like similar in what we do, we're both like raw, underground spitters, they will have an idea already," he said. "We're both rappers with a sophisticated flow, multisyllabic. It's that hardcore rugged attack, that griminess. For instance, if I was to name some records that you can compare this project to, you can expect to hear a Necro - G Rap 'Men At Work' or 'Wanted: Dead Or Alive,' or 'Poison'. This project is right along the lines of that, but very much 2011-ish."
Kool G Rap on working with Necro: "Necro got the voice, he got the flow, he got the lyrical capability without a doubt and people already know what it is, that's what I do, that's my claim to fame." "I think very highly of Necro, as far as his lyrical capability. It's going to be hot. I think the fans are going to really appreciate it. Me and Necro have a very sort of similar fan base, because of the type of rap artists that we are."
Necro on working with Kool G Rap: "It's a great honour, the biggest honour a rapper could ask for, greater than any Source Award, because I don't respect those journalists, but I respect G cos he taught us all how to rap, he is like my uncle, he is a father to all of us in hip hop."
Kool G Rap on Collaboration Origin: "Necro was reaching out and then he finally reached out and connected with somebody in my camp and me and Necro had a meeting, we sat down and we talked and we agreed on doing this project."
Rock Punk Rock Seen live 80s