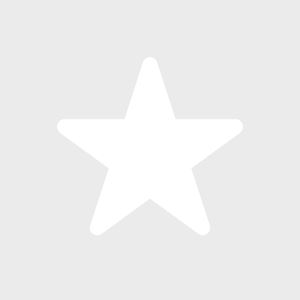 The musical and cultural millipede that is the Invisible Opera Company of Tibet, according to hippy mythology was originally born in a Parisian Cafe on Easter Sunday 1966, but that's only the beginning of the story...
Invisible Opera Company of Tibet is a code name created by the poet-musician Daevid Allen of the Gong band, which original idea is, as he says, "an international ideological/spiritual/ aesthetic communications network for artists of all kinds.... who share the common vision of warm hearted. pan-stylistic, inclusive art forms which serve the drive towards conscious evolution".
The band itself spans several continents and has more than 50 members and ex-members around the globe. Therefore there are several bands existing under similar names, which are all related: one in Australia, one in Brazil, one in the UK and one in the States. The flowering of Invisible Opera Bands all over the planet has created the possibility of a new kind of musical collective - an international umbrella group consisting of several bands, with shared or compatible songs and music, developing and promoting themselves simultaneously in different world centres.
The Invisible Opera Company of Tibet first manifested as a musical outfit in 1986 in a banana shed somewhere in the Australian Rainforest under the leadership of Daevid Allen and Ruz Hibbs. This first band spent a traumatic six months in the studio recording the Invisible Opera Company of Tibet's first eponymous album and a single Trial by Headline before engaging on a tour dedicated to the Harmonic Convergence and Earthlink, which involved members of the nascent Kangaroo Moon.
Daevid split for the UK, forming the Invisible's Goddess manifestation. Ruz continued playing healing festivals with the Australian lineup. Meanwhile, the musician Fabio Golfetti of the psychedelic/prog band Violeta De Outono, contacted Daevid to connect up with the Invisibles in his country under the title Invisible Opera Co. of Tibet (Tropical Version Brazil). They recorded their first single "Numa Pessoa Só" (Wop Bop F-001 - 89). This single was included among "the best of the year" on the independent chart of 12 O'Clock Rock, program on KPFK radio station in Los Angeles.
Recording sessions for the first Brazilian album, which was based on ancient oriental melodies that was released as "The Eternal Voice" (Invísivel INV013 - 91) performed by Fabio Golfetti, May East and Renato Mello. In August IOCT Brazil played the 1st live materialisation at "Atmosferas Electronic Music Fest" in São Paulo.
Fabio recorded some compositions based on the "Theory of the Drones" that was released as "Cosmic Dance Company" (Invisível INVCD 001 - 92/96) in May 92 during UNCED-92 happens Omame Festival, a meeting of artists from all over the World concerning ecology and the environment. At the same concert Daevid Allen performed his Solo Show with IOCT Brazil at Brasilia. The performance was recorded as a selection of songs with the participation of Naide Patapas who contributed with her Celtic inspired singing. The music was registered as "Landing on Takaroa" (Invisível INV015 - 92).
Following on from the Brazillians' lead, Brian Abbott, who had guested as an honorary goddess in the 1988 lineup instigated an independent acid-punk manifestation of the Opera Company with Jim Viz, Tim Hall and Steve Hickeson who had met as a result of Daevid Allen's Zero Initiation workshops. This band toured the UK supporting Daevid and Ruz's solo shows and opened up for Gong's 25th Birthday Party at the Forum in London. They released Live/Studio '93 (Tape), Live - Totally Bananas '94 (Tape), and Jewel in the Lotus(CD).
In May 1993, during a trip through Asia, Fabio collected ideas for the album "Glissando Spirit" (LowLife LOW001 - 93). The album explores some aspects of oriental music and space-rock performed with guitars and synthesizers. By 1994 IOCT Brazil had coalesced into a lasting line-up that has remained much the same until now, which is Fabio Golfetti, Renato Mello and Claudio Souza. This line-up played at Belo Horizonte Independent Fest and recorded a material that was released as "Live at Britannia Café" (Invisível INVL005 - 94). "Glissando Spirit" was released on CD (Voiceprint VP147 - 96) in March 1997
1998 Brian split the UK Invisibles to join Global and produce a solo album with Jaki Juno. Tim & Jim reformed the Invisibles involving variously; Stevie P. (Heathens All / Green Angels), Maya (Heathens All / Dragonsfly) , Maryjane, Nick Harrison (Fancabdu) , Brian Gulland (Gryphon, New Scorpions), and Feliks Tabis: This has included an expansion of musical direction to include experimental forays into mellow funk and world folk grooves. In 2000 The UK band welcomed radioactive guitar maniac Brian Zero back into the fold and recorded 'Open For Isness'.
A new incarnation of the Brazilian Band was formed for a festival in São Paulo. The line- up was Fabio Golfetti, Renato Mello with Arthur Greig on drums and Alge on bass. They appeared under the title "Tropical Gong Entertainment" and played some Gong favourites like Master Builder, You Can't Kill Me, Tropical Fish: Selene. Nowadays they are rehearsing new IOCT material, tracks of Glissando Spirit CD and some classic Gong tunes.
In 2002 the UK line-up reconvened as Indivisible in Glastonbury featuring guitar ace Will Greenwood with Gem Quinn on kit and Paul O'Reilly on bass. This line-up recorded Gravity(CD) at Glastonbury Studios. Jim Viz left to become a Buddhist Monk, after ten years of service as the Invisible's keyboard player. Tim Hall and Will Greenwood continued as a power trio under the Invisible Opera banner with Greg Seeger stepping in again, this time on kit, the band returned to its festival punk and jazz-rock roots with renewed passion.
2005 - Invisibles re-born again in Brazil, this time as a quintet. Fabio Golfetti (guitar), Renato Mello (alto sax), Claudio Souza (drums), Gabriel Costa (bass) and Fernando Cardoso (keyboards). The played at Art Rock Festival with the english band Nektar at Tom Brasil São Paulo.

Psychedelic Psychedelic rock